This weekend was a complete surprise – well, I'll amend that slightly – the weekend itself was not really a surprise – it sort of arrived, as usual, just after Thursday and Friday – but what happened this weekend was the surprise.
My daughters and girlfriend, after months of scheming, managed to organise a 'boys' weekend here in Toulouse with my two oldest friends from the UK!! After dragging a heavy suitcase halfway around Toulouse, we eventually climbed a huge three-floor spiral staircase – a knock on the door, which was opened not only by my daughters (who we were not supposed to see for a few weeks ), but also G and R whom I haven't seen for over 12 years – I almost cried!! (Sadly no-one recorded the look on my face when the door opened!!)
The girls had managed to convince these guys to fly over for the weekend! After a very pleasant evening, some delicious food in a really excellent tapas bar (where we were able to take our own wine – nothing like a little M-R to wash down a plate of 'patatas' – we staggered back to the flat where we were informed that the girls were leaving for their own weekend in Auch – and we were left with several bottles of wine, a very decent scotch and loads of nibbles! I think we managed to get to bed before 3am…
This is the salon of the huge, three bedroom flat (thanks to Air B'n'B) we were staying in just on the Place Esquirol in Toulouse.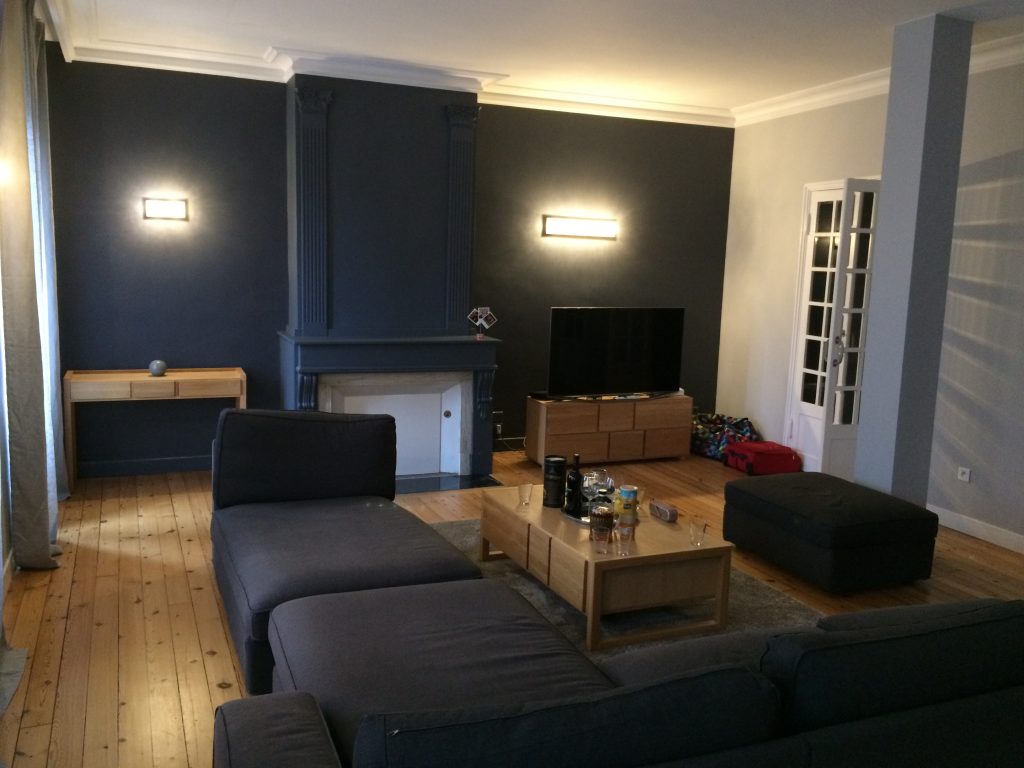 The Saturday dawned with a series of 'Missions' before us – we had to visit an Irish pub and bring back some beer mats, take a selfie in front of the Capitole, a group photo in a Photomaton etc.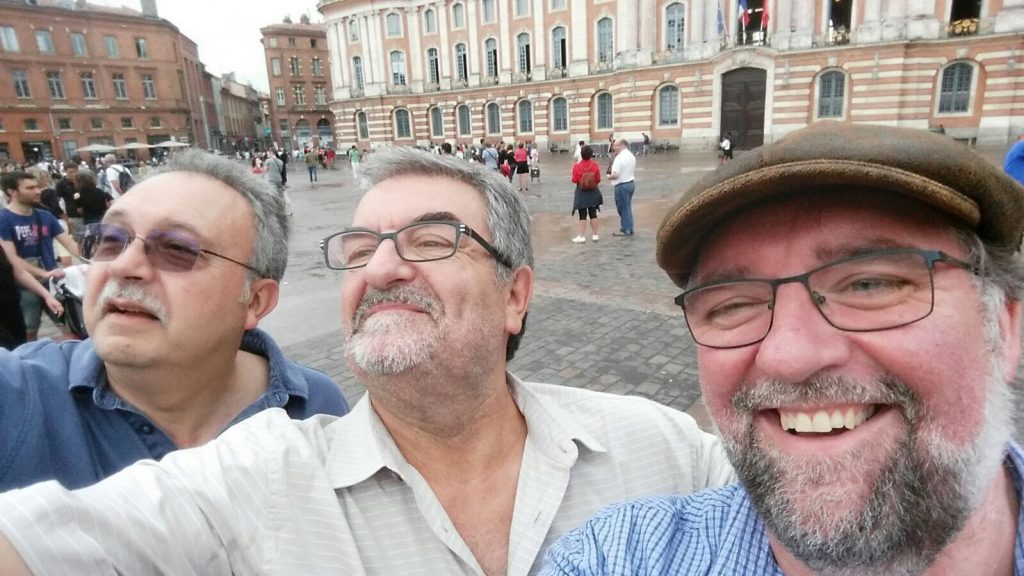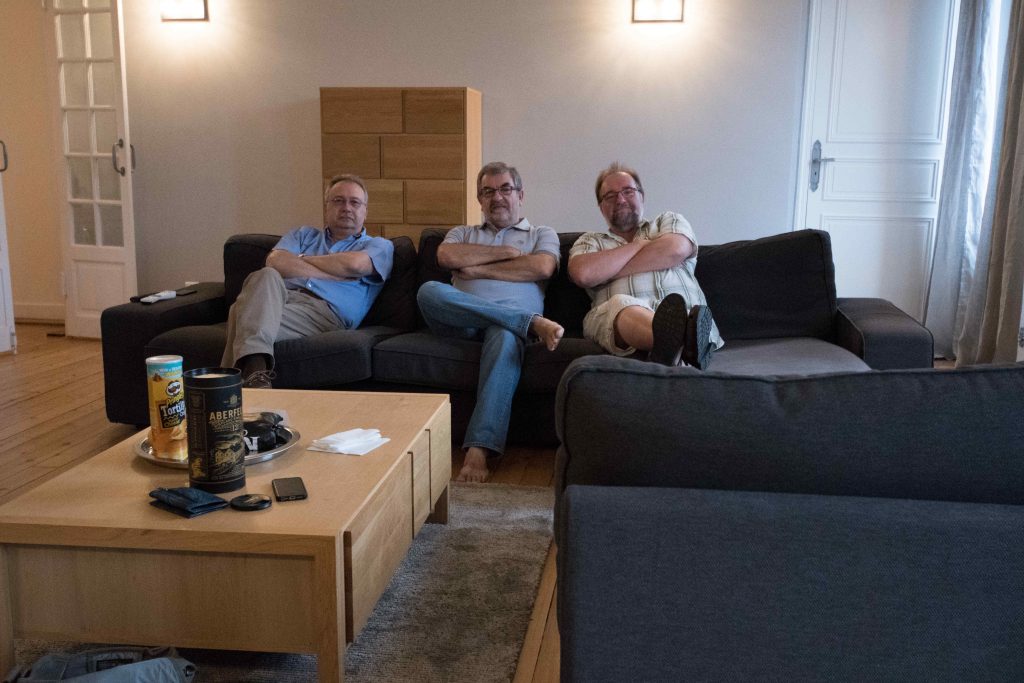 Wonderful time had by all – despite the ridiculous pictures – I can only thank everyone for their implication – and imagination. Luv ya!