« You don't actually need another camera body, but here's one anyway » say Nikon.  Add this one to the other 14 digital reflex cameras listed on their web site – three 'pro' bodies, and the rest. Some would say this was more than enough – but visibly not Nikon as today they announced the D7500 – a 'prosumer' body using the same 20.9 MP sensor as the professional D500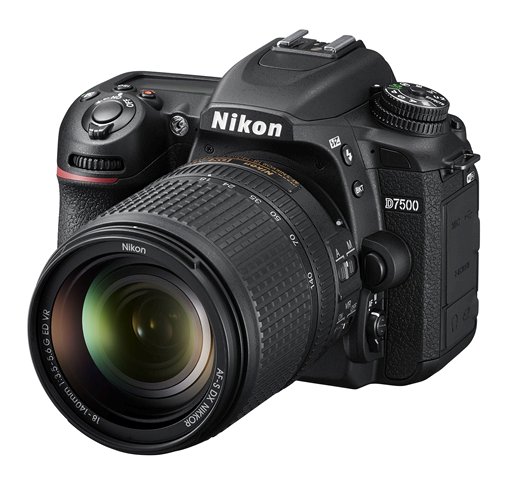 Looks like any other Nikon camera to me. It has a tilt screen and all sorts of other 'useful' stuff (although, strangely, only one memory card slot…) which will no doubt get the 'fan boys' sweating.
However there are a few very  retrograde steps too : no AI feeler for older non CPU lenses, no electrical contacts for an accessory grip, a single card slot etc. which all make me think that this is aimed for a strictly amateur market.
Whether or not all the updated gubbins is actually useful or not rather largely depends on the photographer,  but I feel sure all the forum squatters who know everything about everything (but who rarely actually make pictures) will be singing it's praises before too long, and of course criticising all the really useless stuff that Nikon have decided not to include.
For some very strange reason the advertising blurb from Nikon makes a lot of the fact that the camera can shoot at 8 frames per second. What possible use this could be to 95% of users, I simply cannot imagine. This seems to be a trend dating back a few years now – the importance of the frame rate – but who actually uses this rubbish? Most of what we see in terms of images on the photography fora is total nonsense anyway – will shooting it faster really help?
The new body is made of a Carbon Composite which reduces weight, which I suppose is a good thing – although I sometimes have doubts about extensive use of plastics…
The release of this new model fits into the renewal sequence of the D7*** series, the D7000 – 2010, the D7100 – 2013, the D7200 – 2015, then we skip the D7300 and D7400 to arrive at the D7500.
*Prosumer – this is a model pitched to be between the 'amateur' and 'pro' range of camera bodies.