There are two major NIKON dealers here in the South-West (Toulouse) – Prophot and Numeriphot – as I have never visited Prophot  I'm going to concentrate on Numeriphot (who stock everything I shall ever need…)

Today was a momentous day – every day I welcome a new member to the stable of camera bodies is a momentous day! This has been on the books for a while, but a recent mail from Nikon announcing an open day at Numeriphot made me prick up my ears…in the mail, they talked about  an interest-free financing deal. Now this could be interesting.
I  drove over to Toulouse this morning to start the process…. The open day is the 15th (tomorrow) and  so I was the first client to try the interest-free credit thing, and boy did it take a long time – for some reason the credit agency and Patricia's computer didn't want to speak to one another – she spent an hour and a half toing and froing, telephones in both hands, before she got everything organised with the credit company…then I was finally able to get my hot, sweaty hands on what I had come for.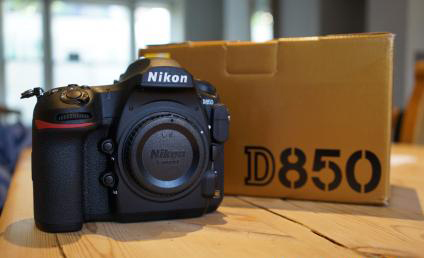 Can't write anymore – I'm in mode 'play'…
Finally, many thanks to Patricia (and top marks for keeping your cool!), George, Sebastien & Francis at Numeriphot.
Update: it now looks a bit like this…