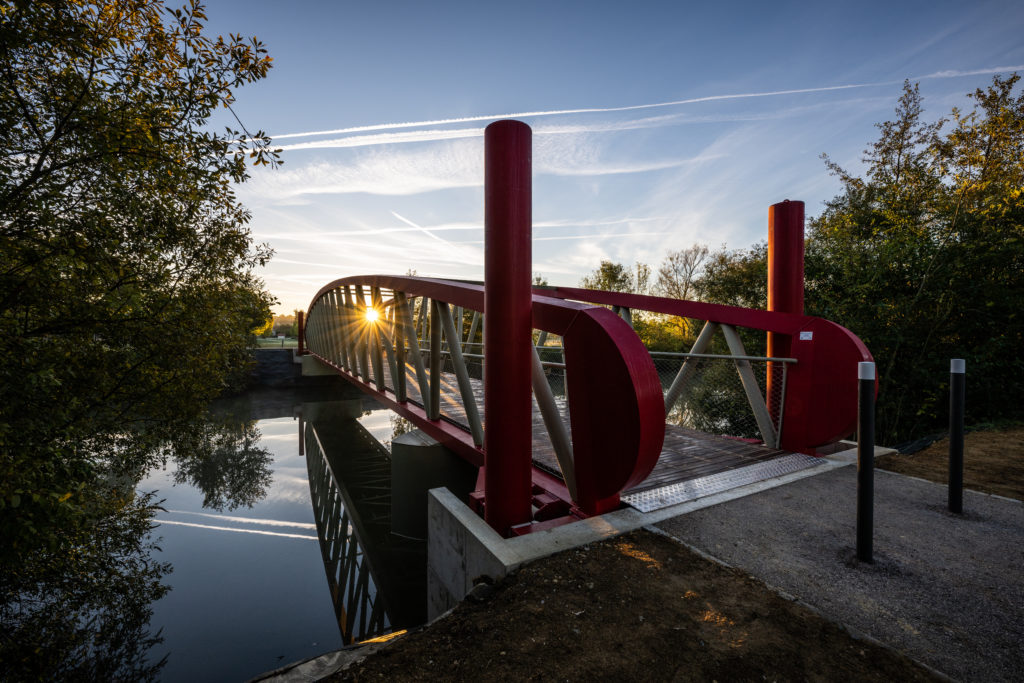 It wasn't as misty as I'd hoped, but here's the first shot using the new 14-24 f/2.8 S
The new bridge (passerelle) over the Gers was inaugurated two days before so I thought that this was a good subject for an early-bird, mist rising photo – sans le mist sadly….
Aside from the reduction in weight compared to the AF-S version, there's not much to say about this lens – it performs extremely well and is relatively compact. It's supplied with a monster lens cap similar to it's older sibling, but this fits the lens hood adapted to take filters – I decided to do what I've always done with the older version as it wasn't possible to mount filters natively, and use the smaller, two petal lens hood with an almost conventional lens cap to protect from muck. This range of focal lengths makes this lens almost my 'standard' lens as aside from my work at CiRCa, it's the lens most generally mounted on my camera.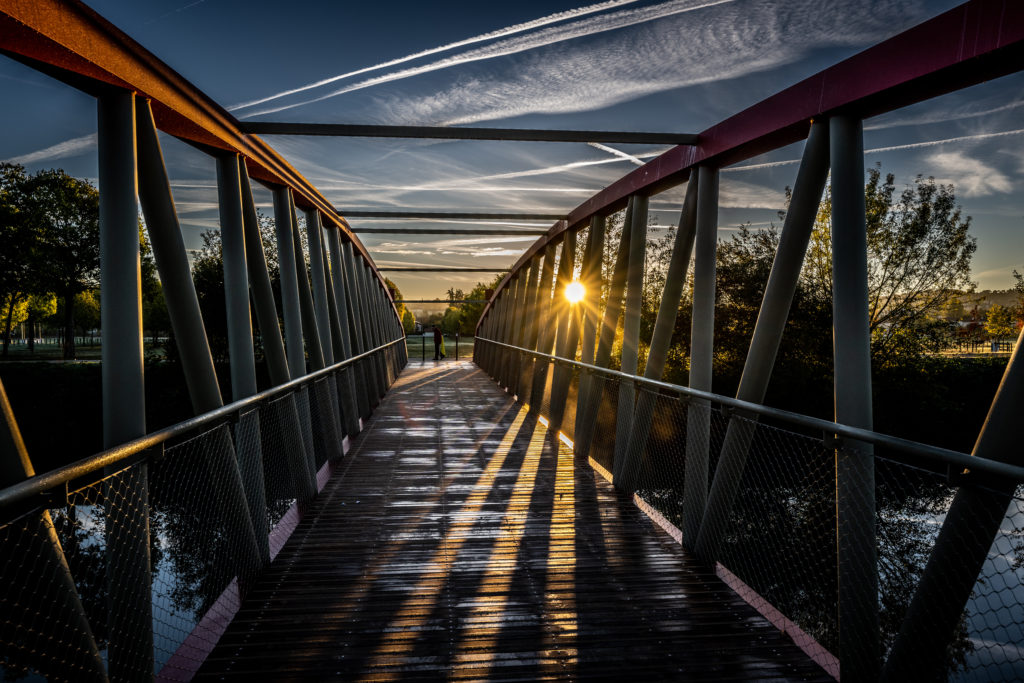 Here's the bridge from another viewpoint – and I couldn't resist playing with the sliders in Lightroom to create a pseudo HDR effect 🙂
Seems to work.