The buying spree has (temporarily!) come to a halt today with the arrival of the last of the famed « f/2.8 trinity » the 14-24 f/2.8 S. I am so looking forward to taking this out on a winters morning, with the mist rising etc…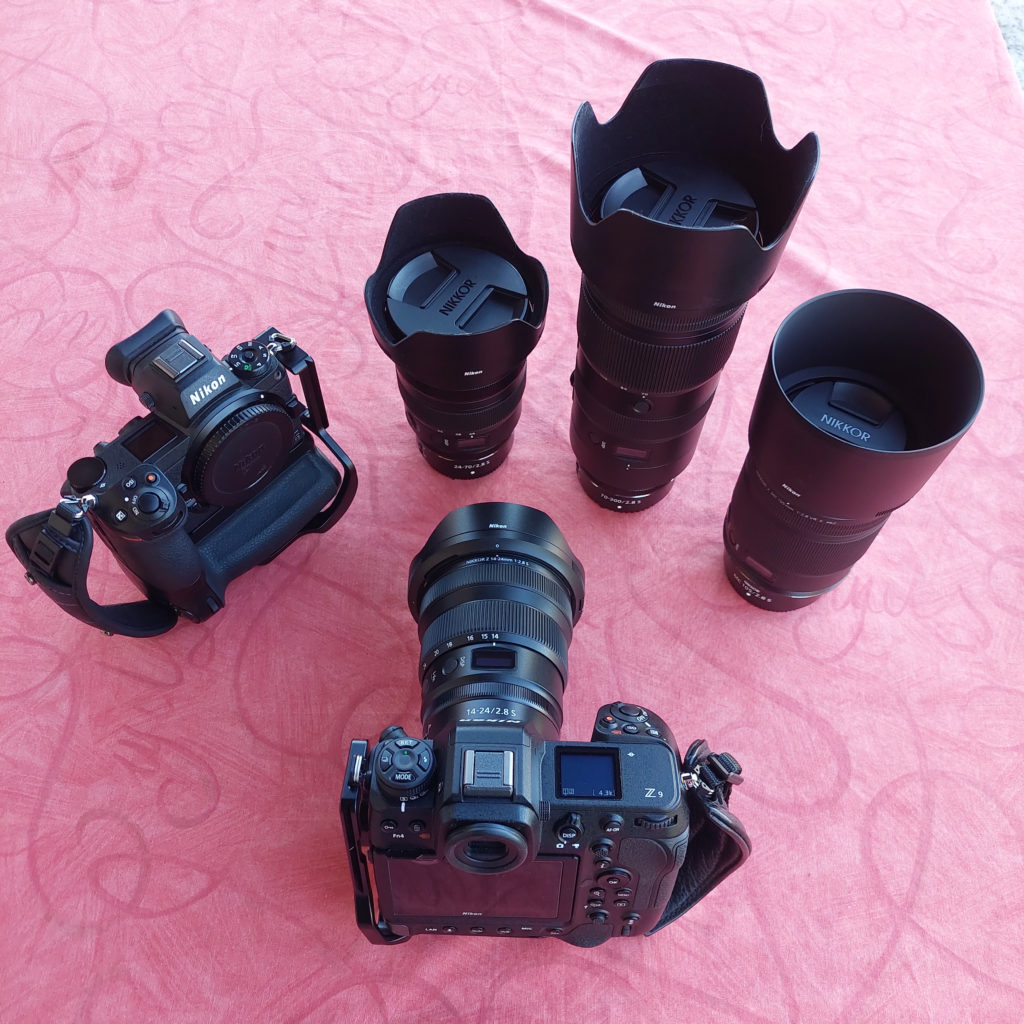 The new lens is surprisingly light compared to it's AF-S counterpart, has less of a bulbous front element, and comes with two different lens hoods, one of which finally allows the use of filters, a first for this type of lens from NIKON – albeit 112mm – so at nearly 200€ a shot, you've got to be keen!
The 105 f/2.8 MC S is also considerably lighter than it's AF-S brother, so unlike the 70-200 f/2.8 S will not weigh down the camera bag very much. In terms of 'front' weight, the heaviest by far is the 70-200, then the 24-70, followed by the 14-24 and the 105 MC.
All four lenses have the OLED panel that indicates either the focal length, or the aperture, or the depth of field etc. and which is, in my view, pretty useless. None of the Z series lenses is supplied with a 'proper' case, as pretty much all of the 'pro' series AF-S lenses previously. No doubt down to serious cost cutting, but I don't always carry my kit in the bag, and on occasion I take an extra lens 'just in case' and I'd very much like to put it in something that will protect it.
It's going to be fun and very interesting to use this new kit – and it's the first time I've had such an important line-up of really top quality equipment – just hope I find the subjects that merit…