I've recently received mountains of mail regarding the fact that I seem to be neglecting my loyal reader, sorry, readers (I know both of you)
As I was so elequently reminded « no-one actually reads this shit » I wondered if I could really be bothered, but what the hell – why should gays have ALL the fun?
Talking of gays, I met a charming group called 'Cirque Queer' here in Auch last week. Hard to define exactly what they were (collective noun for a group of gay, lesbian, transvestites?) but I got on with them all very well and at the end of their 10 day residence here they decided to dress up as drag-queens and launch themselves upon an unsuspecting Auch…
Sadly the make-up session lasted well into the evening and it was too dark to photograph outside so we all stayed in the circus tent.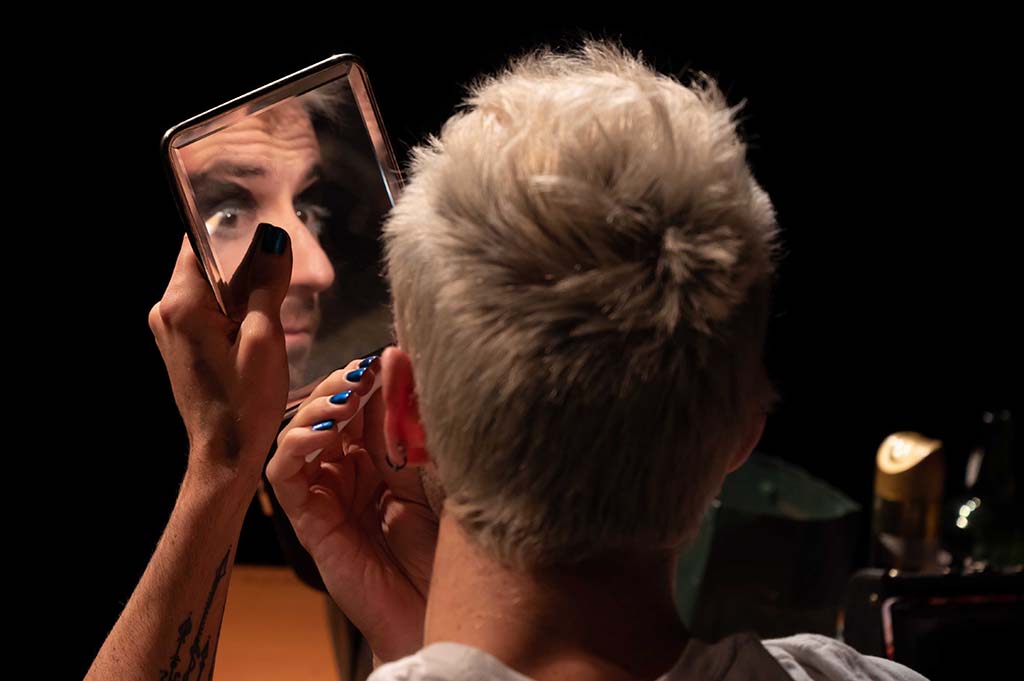 Another very interesting (as yet, unseen here in Auch) circus residence was the 'Out-of-the-blue Company' and their eponymous spectacle which basically consisted of two blokes bobbing up and down in a huge fish tank. I enjoyed the time I spent with them, and the photographs I made – however, the Company were VERY particular regarding what could or couldn't be published, so the resulting album is small… It wasnt helped by Frederi (red shirt) having an ear infection preventing him diving to the bottom of the tank (required for part of the spectacle). However Sébastien made a very convincing mermaid….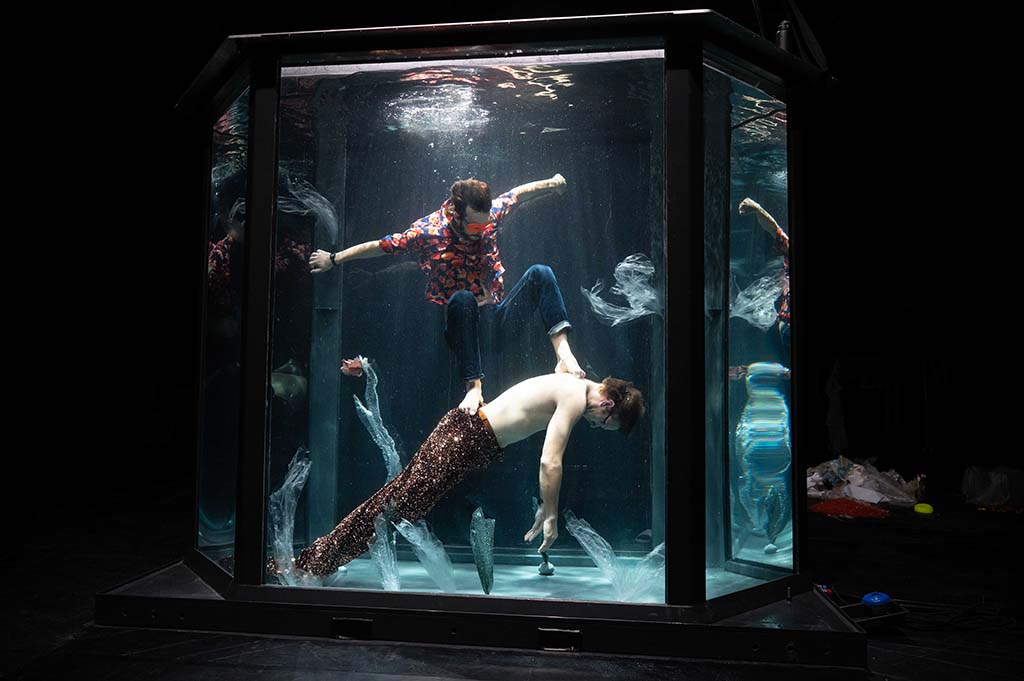 One last little bit of news – Shabat Gula the famous « Afgan with green eyes » photographed by Steve McCurry back in 1984 has finally found refuge in Europe – she's arrived in Rome with what's left of her family – hopefully the end of her life as a refugee in Afganistan, then Pakistan etc. I have no proof of this, but the press doesn't seem to think that Steve McCurry (who presumably made a mint from selling his photograph of her) had much to do with her repatriation…