This is Johnny Hallyday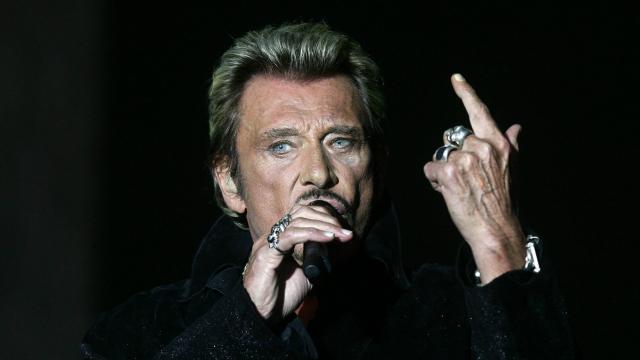 I'm sorry, I'll start again.
This WAS Johnny Hallyday – he died yesterday the 6th December, aged 74. His career spanned almost 60 years and he sold more than 100 million albums.
Virtually unknown in English speaking world, he was the bees knees, the « French Elvis » and hugely popular – in France. I'm not a fan, but I feel sorry for his family etc. as one would for anyone who has died. What I can't quite come to terms with is the furore surrounding his passing – people are travelling from all over France to « be close to him » at a small village just outside Paris where he died from lung cancer on Wednesday morning.
Now the government have decreed a national outpouring will occur on the Champs Elysées on Saturday morning – for goodness sake, they'll be naming ships after him next. I'm waiting for the first « Boulevard Hallyday » or « rue Johnny » to be announced. Let's try and get this all in perspective – he was a singer (not even a singer/songwriter – he interpreted other peoples work) he didn't save hundreds of Jews from the ghetto during WWll, or discover Penicillin – he sang songs, earned pots of dosh, married 16 year olds and sniffed coke – a true rocker.
I can't help thinking this is a huge « head in the sand » operation to keep our collective consciences away from thinking about Donald Dump deciding to claim Jerusalem as the capital of Israel in spite of the rest of the world refusing to recognise it, or Willy Wonka threatening a nuclear holocaust from North Korea .
As it is I missed my favourite American police series last night because the television channels all decided to run programmes about Johnny – was it really necessary for each channel to run a tribute? Really?
David Bowie, another fairly well known show biz personality, was cremated only 2 days after having died of liver cancer in January 2016 – and while there was an understandable outpouring of grief from his fans, I'm not aware of any national holidays etc.
Nowt as strange as folk….