The week of the Festival is drawing to a close, and on before I left for the Thursday evening performance, I had a quick look at the details for the Cie Raoul Lambert on the site of CiRCa. I had bemoaned the fact that for my last two 'real' performances, I didn't know the companies etc. etc.
Turns out I was wrong – Mathiew (Despoisse) and Marine (Fourteau) are old friends – and Marine was even born in the Gers! So off I went and it was great to see them again – one of the things I had to get used to at a very early stage in my 'career' photographing circus artists, is that EVERYBODY kisses EVERYBODY – men, women, horses – the lot! And nothing changed last night!!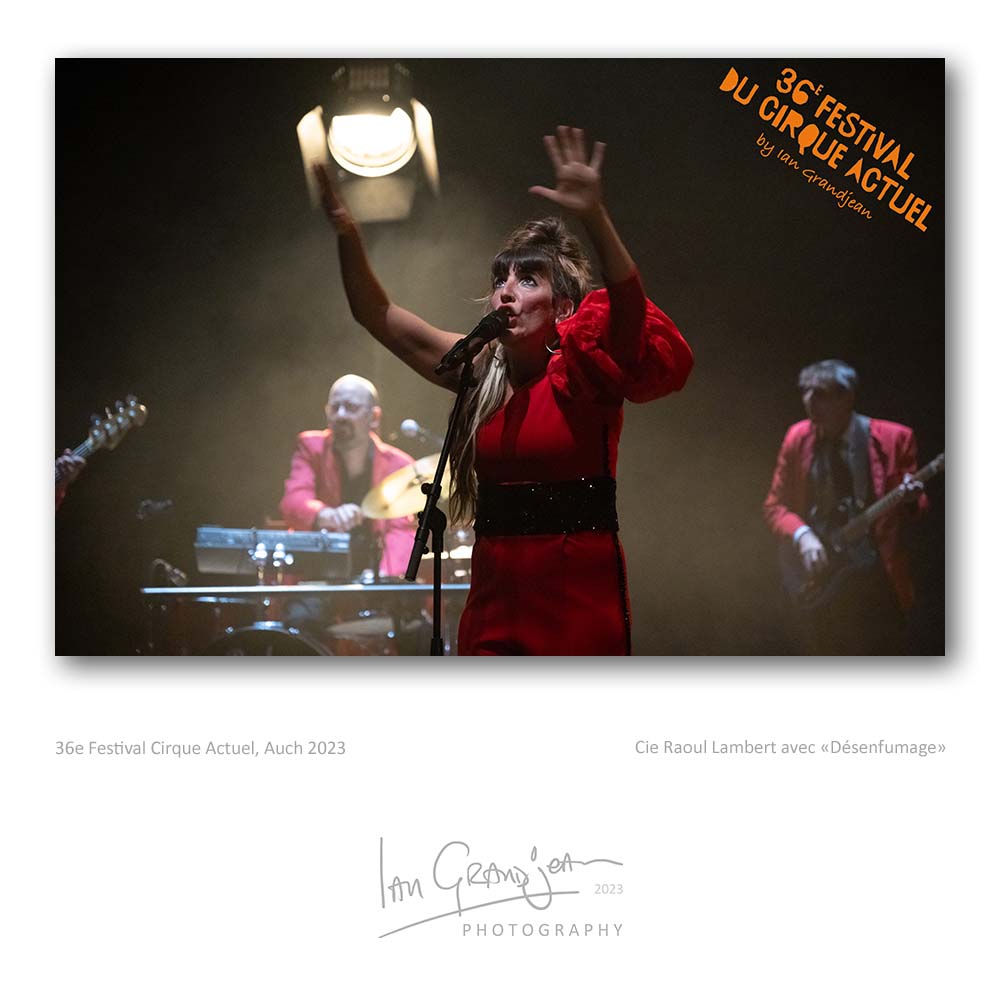 This image is from my Instagram post (haven't treated the other 700 images yet….) – very entertaining hour and twenty minutes – there are several magic tricks and things that the company don't want to divulge to the public, so the album might be shortish…this will be fun trying to sort it out!