Well of course, after a weeks sun, this weekend it's wet – but we expected it – it's the weekend for Welcome in Tziganie, the Tzigane music festival here in the Gers – wouldn't be the same if there wasn't any rain…
After having complained to the organiser (a friend of mine, luckily!) that there wasn't enough animation on stage  (I mean, a fanfare (group of very static musicians playing for an hour) is all very well, but it would be SO much better with a dancer)  this year we've had dancers with most of the artists.
The festival lasts from Friday evening to Sunday evening, and the very first group was, for me, one of the best as it featured Nuria Rovira Salat, a singer/dancer I met a few years ago and who lights up any stage!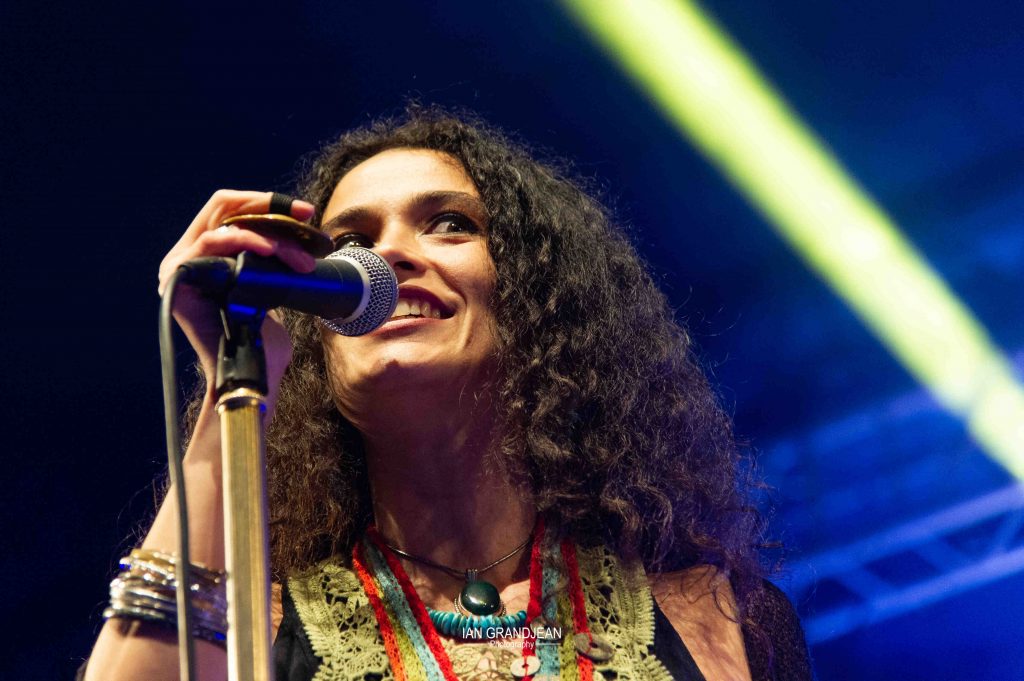 She was the high-light, for me at least, for Friday – yesterday we had a group of Rajasthanis called DHOAD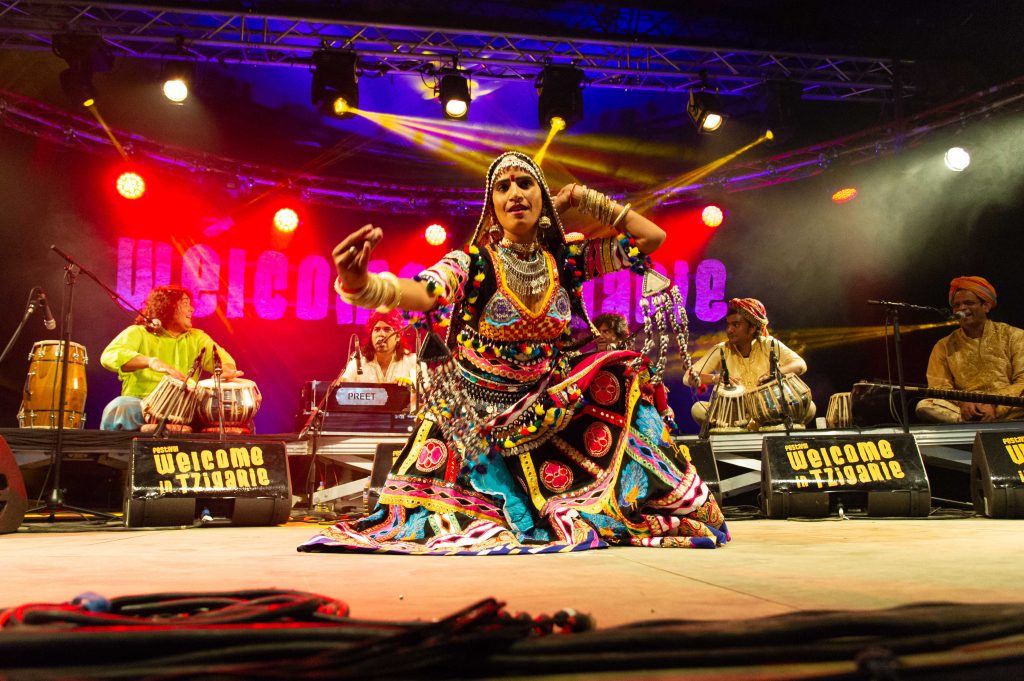 Tonight will be interesting…