The Internet buzz of the moment is a monster Photoshop fail, which will surely lose someone his/her job. The error wasn't spotted (or the editor didn't care) with the result that the image made the front cover.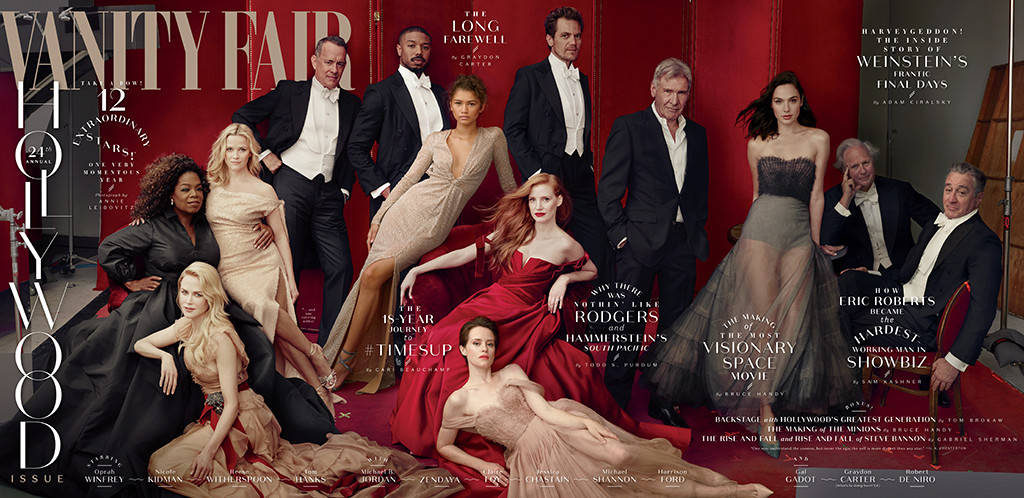 If you look closely you can see the actress Reese Witherspoon has what appears to be three legs…
Strangely, this wasn't the only error – in another image in the lead article, Oprah Winfrey gains an extra hand…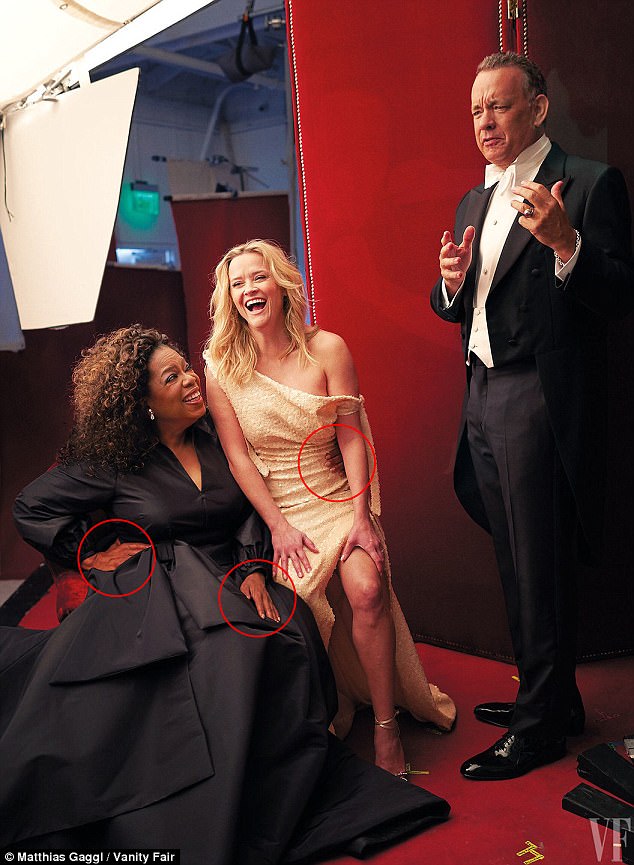 Possibly the most amazing element is the fact that the images are by Annie Leibowitz – I can imagine red hot telephone lines in New York at the moment!!