If you have looked at the first page of this site recently, you may have noticed a photo of star trails. I decided this was something I needed to add to my repertoire so I waited for a clear cloudless sky (Saturday evening) and loaded up the car with tripods. My chosen spot was actually not far from the house – there's an agricultural lake surrounded by tall poplar trees – seemed like a good idea.
This is the lake with the moon rising – before I started what I was there for…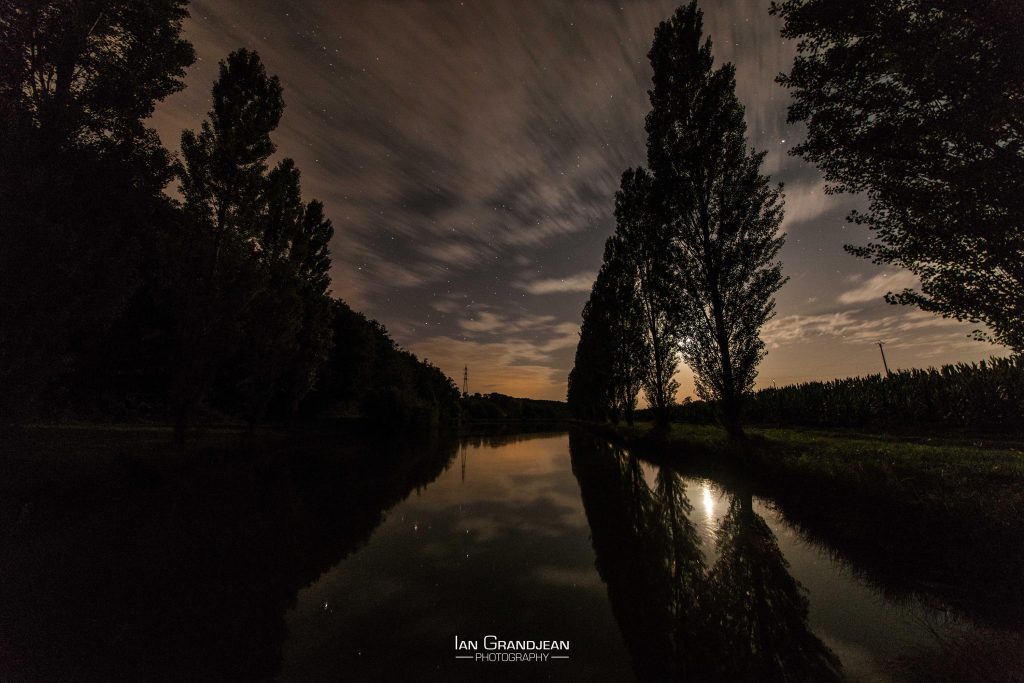 The process to create 'star trail' photos is relatively simple – the Earth moves, and with a sufficiently long exposure, the pinpoints of starlight will create lines. Suffice it to say a sufficiently long exposure to create decent trails would be in the order of one or two hours – but the downside would be a severely over-exposed image. The best way, according to Internet, is to take multiple images, and them put them all together with a program adapted (Photoshop) for this. The advantage of this approach is that only the elements that change (i.e.; the light of the stars) will be 'added ' to the initial image – thus avoiding an overexposed foreground.
After a few exposure tests, I decided I would use 1/20s at ISO 1600 and aperture f/4.0 – this example was 60 images.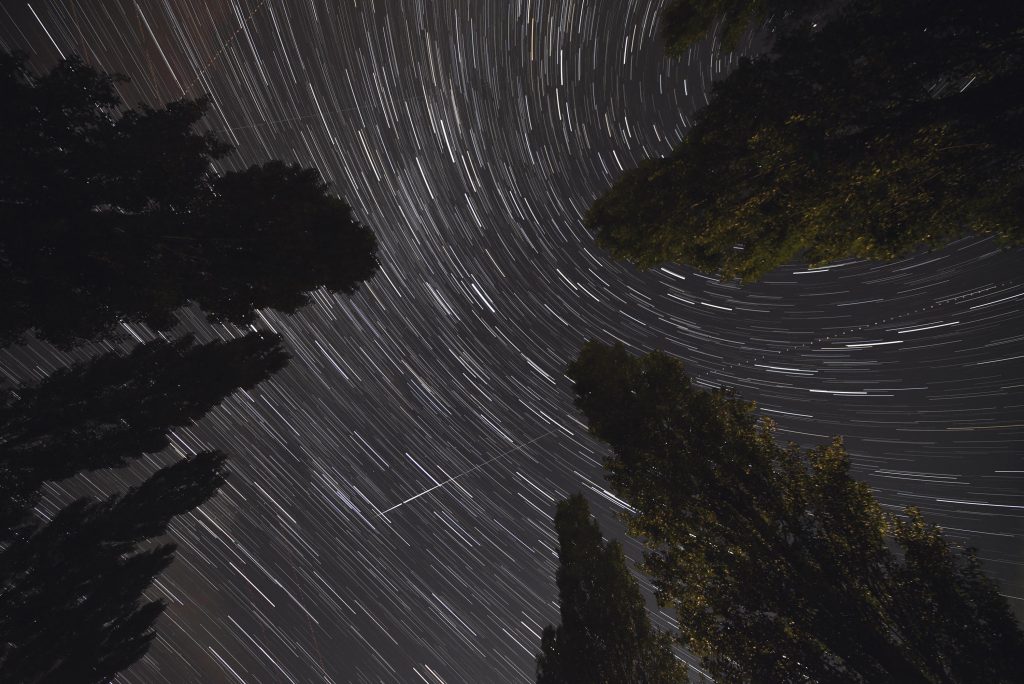 As you can see, I managed to 'trap' a shooting star as well!
I tried another angle for the following shot.