MVMT are recent (10 years already) to join the plethora of watch 'brands' on the consumer market, the main difference being that they're still here.
They are based in California and design (and have manufactured elsewhere) a series of reasonably priced mens and women's watches – for as little as 100€ there are watches to please most tastes.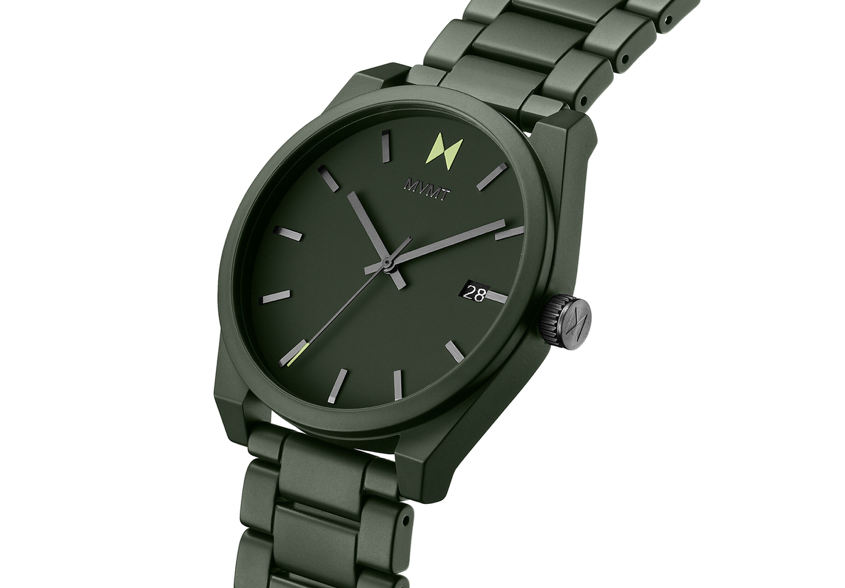 This is what interests me at the moment – it's a matte green ceramic – and it should be arriving in a few days!
I started with a white one – which I love, and then was given the blue version – very classy, which I also like it a lot. I had a slightly embarrassing moment with the white one while visiting my daughter last year – I took it off while walking, tripped and dropped it onto a tiled floor. One of the fundamental problems with ceramic materials is that they are VERY brittle – the strap smashed into a number of pieces (strangely, the watch itself was unharmed.)
I sent a mail to MVMT to ask if I could buy a new strap – which sadly wasn't available. Instead they sent me a whole new watch, free of charge – excellent service.