My chums Nicolas and Julien from the Collectif Petit Travers, were back in Auch this week – the collectif were in residence at CiRCa with the Debussy Quartet for a new production titled 'Nos Matins Intérieurs' (« The mornings inside »)
It was great to see them again as we've been collaborating since 2014 – and they still use some of my original images from that time.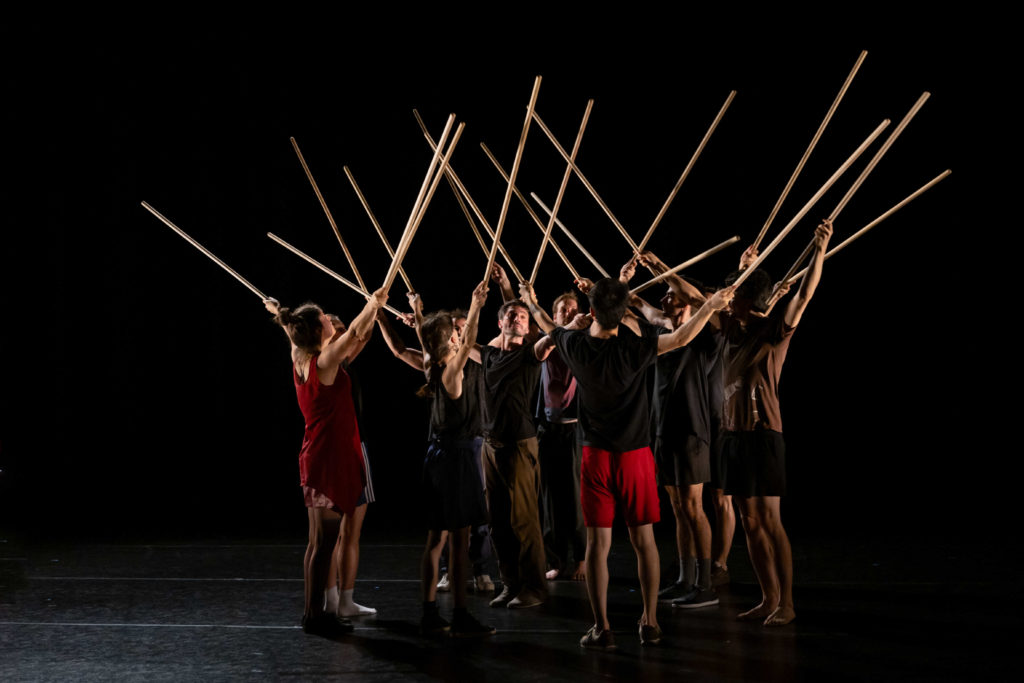 The new production is huge compared to most of what they've done before – 10 artists on stage AND a string quartet playing live. All new!
They still have a nasty tendency to avoid lighting – a few years back they performed by candle light ! All in all a well rounded production – which we sadly won't see here for the time being.