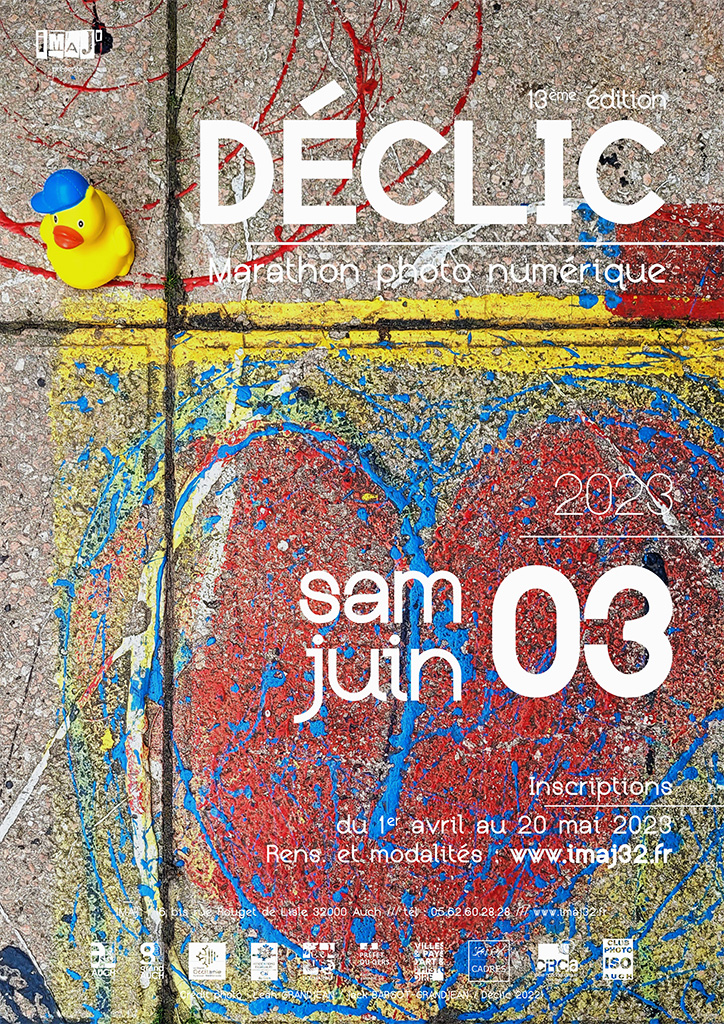 It's nearly all over – we spent Saturday the 3rd of June here in Auch – and despite the fact that there were only 53 participants, I think it was a good year.
This year I decided to make a couple of changes – the morning would be given over to a workshop, in our concert hall, and the two themes for the afternoon would be announced together to enable people to wander off and spend their afternoon freely looking for inspiration.
The workshop was a tough one – I have spent the last few months 'developing' a fold-up pinhole camera! This is great fun – you start with a simple box, make a few holes, add a piece of photographic paper and bingo!
And despite the fact that there were 53 people totally lost, we all managed to A: make the cameras, B: take a photo with each camera and C: come back and develop the photos!
Naturally, two groups didn't like this and complained that « this wasn't the spirit of Déclic » and « we prefered it before » etc. etc. well darling, you try inventing new things every year – it's REALLY easy to criticise, but a whole different ball game when it comes to putting on a show. Needless to say, these people WILL NOT be invited next year.
The jury takes place today, Wednesday 7 June and the winners will be announced on the site tonight…
Could be interesting…
Well it was…and this image was one that caught my eye (although I couldn't vote) and managed to win the prize for the 5th Theme « Le Vélo dans le Paysage Gascon » (« The bicycle in the Gascon Landscape« )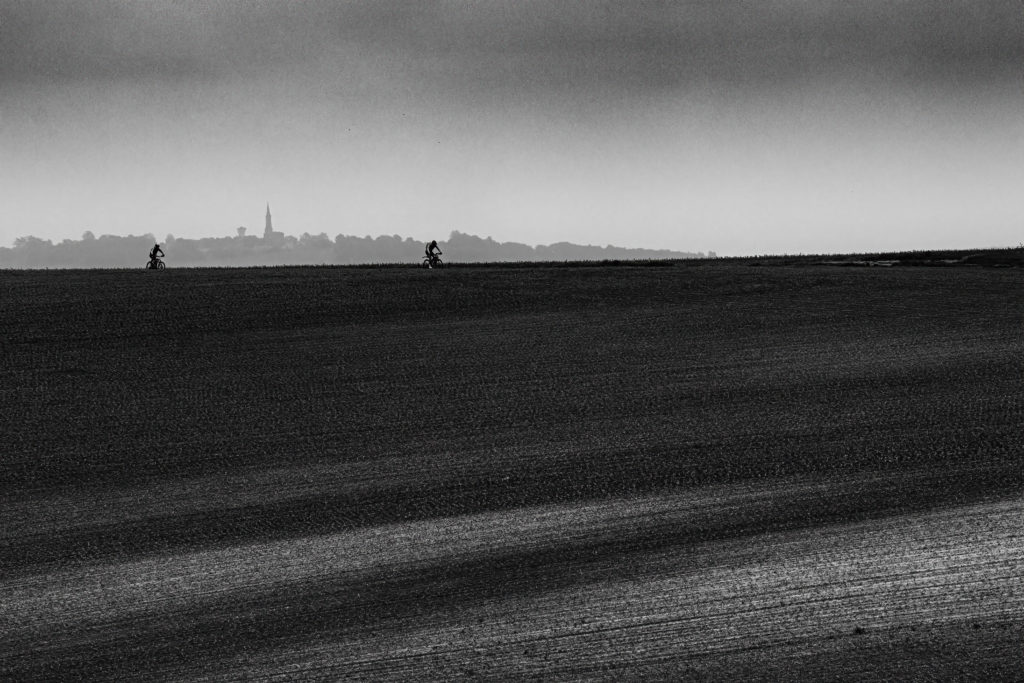 Well done to Laurent VEYSSET