June this year has really started with a bang. As for most of Northern Europe, it's been wet and cold, but our planed escape to l'Hérault coincided with a massive change in temperature – reaching 35° one day this last week. Hence the « swimming pool » reference in the title.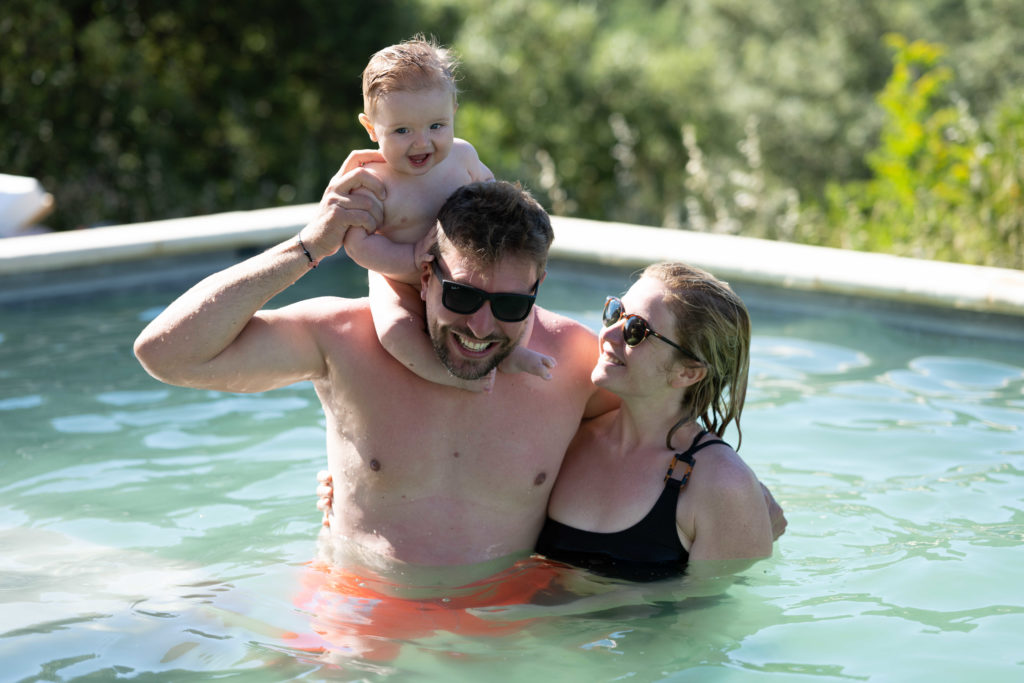 We had invited my daughters to spend a long weekend with us in our favourite B&B and when they all discovered the pool it was difficult to get them out. Even Jack, at 8 months, became a fan.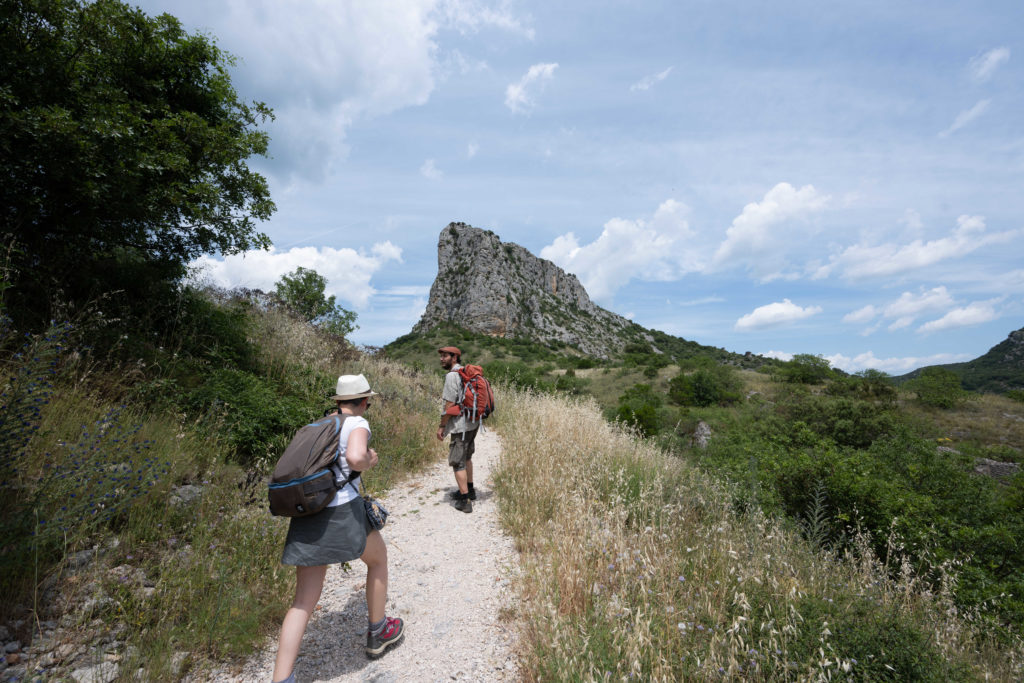 Before the family arrived we decided to sign-up for a 3 hour walk around the area with Nico Bertin, a professional guide. The idea was to 'discover' part of the area and visit a winery at the end of the walk. We met up with Nico only to find that we were the only ones, so we had an excellent walk (4.5 hours – 12kl) topped off with a wine tasting in St Jean de Buèges.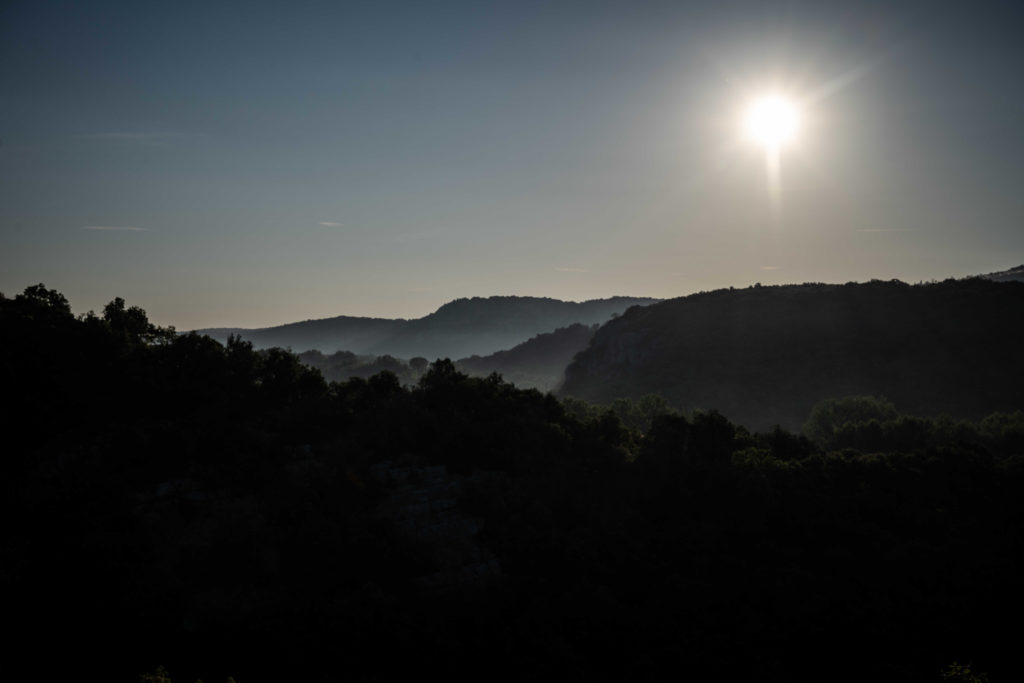 This is the view from our bedroom window – a wonderful way to wake up and prepare ourselves for a huge breakfast!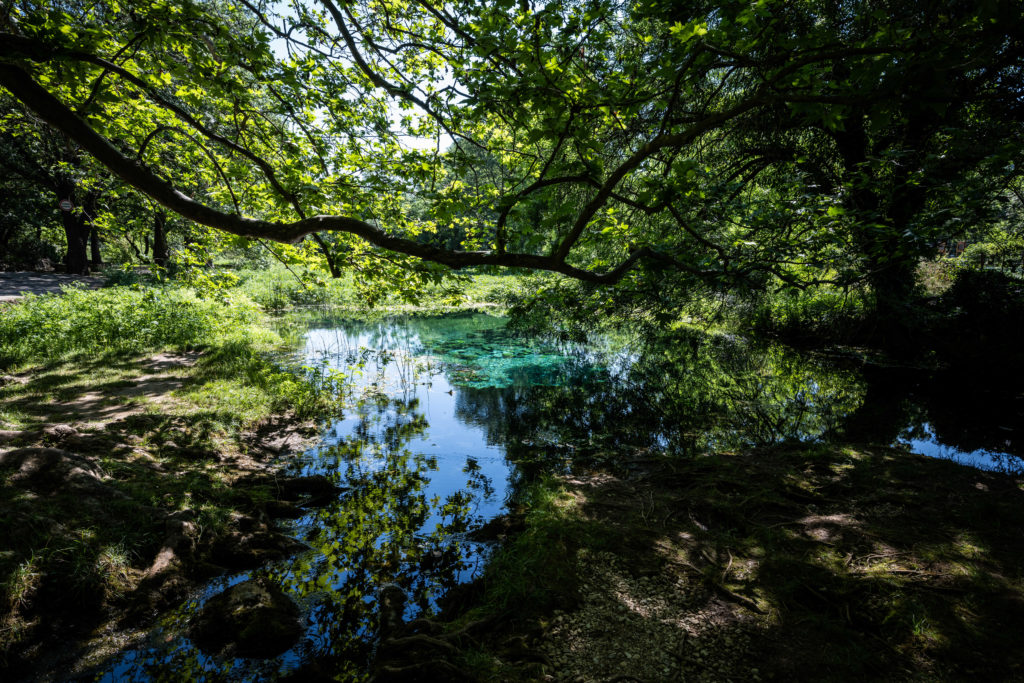 When the family arrived we had organised visits to different places that we've come across over the years of visiting this area. One of the, the source of the river Buèges is almost fairy-tale like, with clear blue water and a really beautiful, peaceful setting. While we were there I was able to take some half-decent portraits (these people never stop moving!)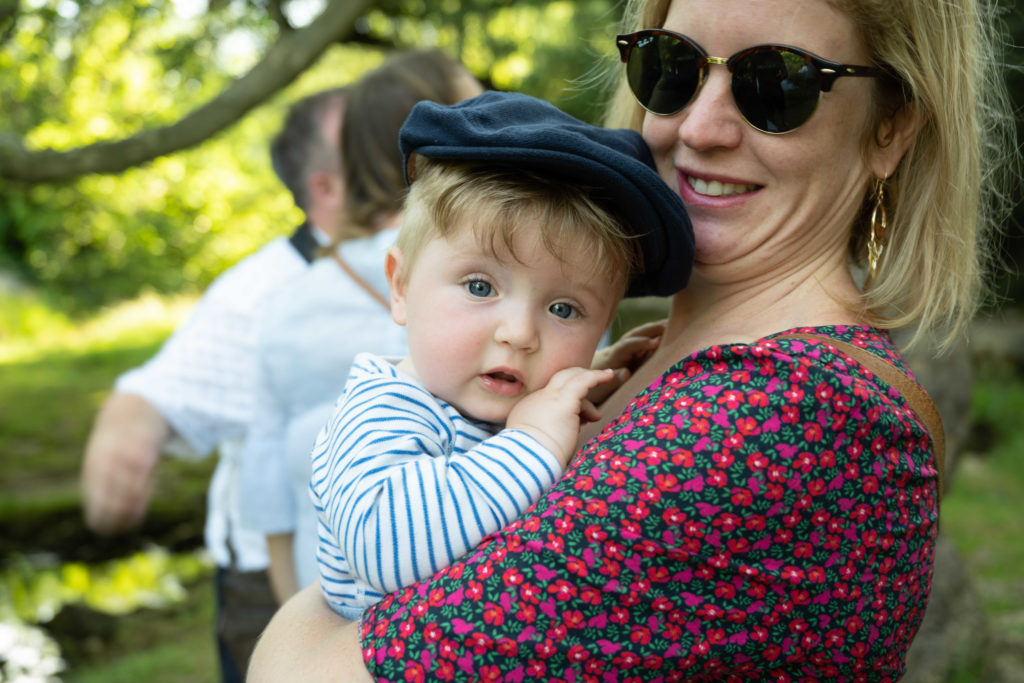 We were only away a week, and a couple of days after we returned, the weather changed back to wet and windy – we were very lucky really. This change in the weather brought into doubt whether or not I would be able to photograph Tatiana (the tightrope walker) giving a show at the Château of Mons, near Condom. It rained and thundered all day – and even arriving at the château the weather was horrible – but luckily it dried up, and the 100 or so guests were able to watch her show.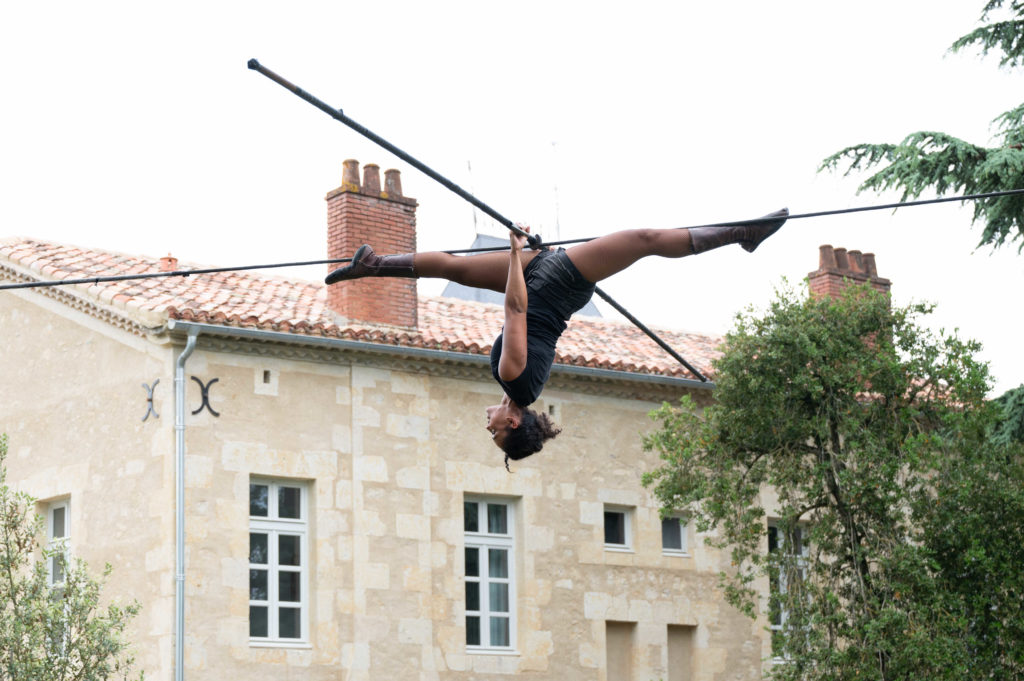 Tatiana is a very talented « fil de feriste » (tight rope walker) and never seems the slightest bit phased by the prospect of dancing on a steel cord 5 metres (or 55 metres) above the ground. I've been following her since 2017 and she has never worn a safety harness, not even crossing the Gers to 'walk' to the cathedral in Auch, 50 metres off the ground.
Before the walk in Auch I had chatted to her and mentioned the rain that day – « Oh no problem » she said « if anything, it actually helps my shoes 'stick' to the rope ».
July should be interesting too – Welcome in Tziganie are finally able to stage their festival at the beginning of the month so photographically, it could be fun. I just hope the rain will finally stop…