Neither, as it turns out – although it did take them an hour to actually get going, the Company LAPSUS provided me with some interesting work to photograph last week.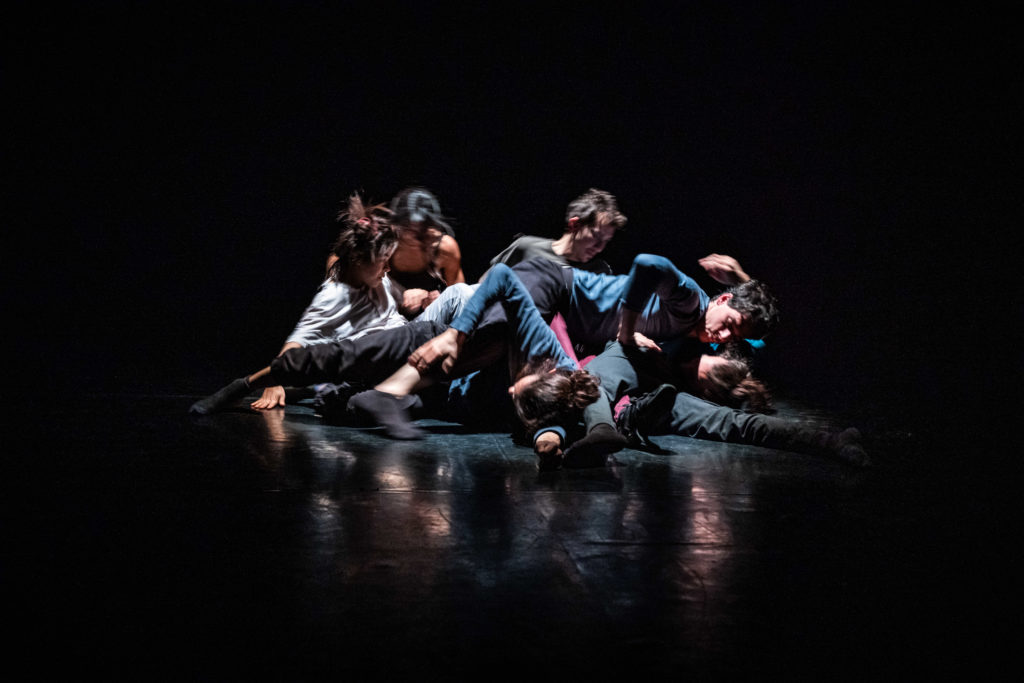 This was part of the sequence « Magma » and was a treat to photograph – no lighting, people moving all over the place, black background and floor…!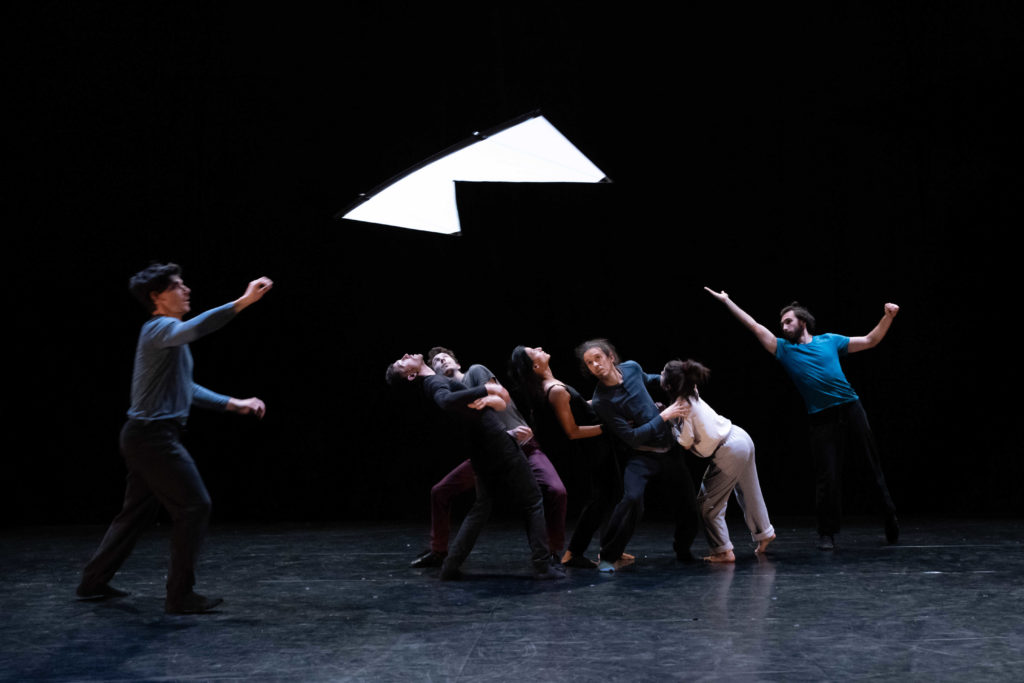 This was another sequence – Cie Lapsus often use this triangular wing in their spectacles, and todays was no exception.
Hopefully there'll be a presentation this coming week and I'll be able to see the different sequences in context. More as it happens.
UPDATE Well I must have done something right – I was actually quite pleased with the album I produced for the company – visibly they were too as they've just purchased 6 of the shots! Thanks guys.
For the technically minded, this was lit with four tungsten floods at low intensity – the idea was to create a dark environment on stage – and it worked. The Nikon Z7 + 24-70 f/2.8 handled this very well – both the above images were at 6400 ISO – I stopped down to f/4 just in case – the extra few centimetres of depth of field are very useful when the artists are constantly moving. Aside from cooling down the white balance to round 3000°K from nearly 4000°K there really isn't a lot of post processing.