Tsuïca, in Romanian, means « eau de vie », and for the past 15 years, Circa Tsuïca have been distributing their form of « eau de vie » around Europe as a very accomplished circus troupe.
Last night was the presentation performance that ended a three week residence here in Auch with their latest production (V)îvre – not as fine-tuned as other works I've seen from them, but they've still a couple of weeks to go before the « first night » and hopefully the bugs will be ironed out before then.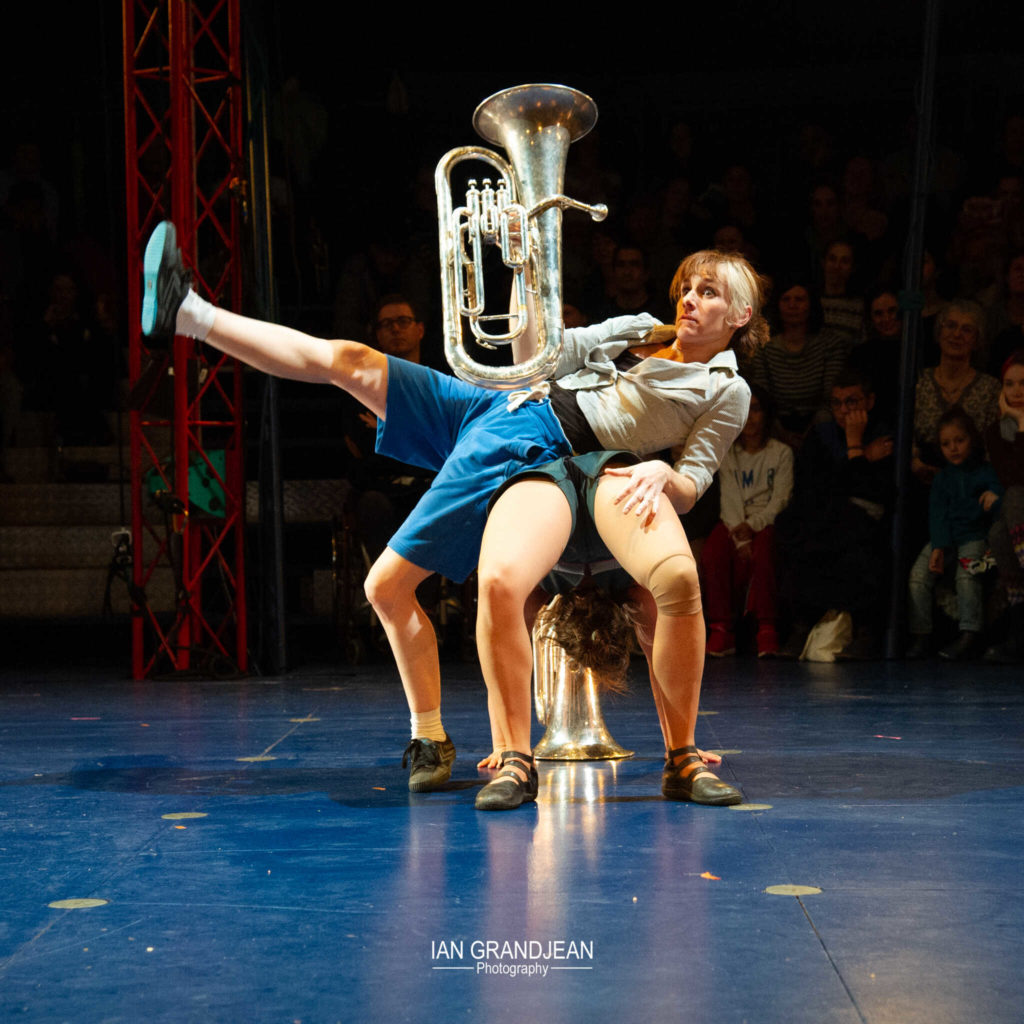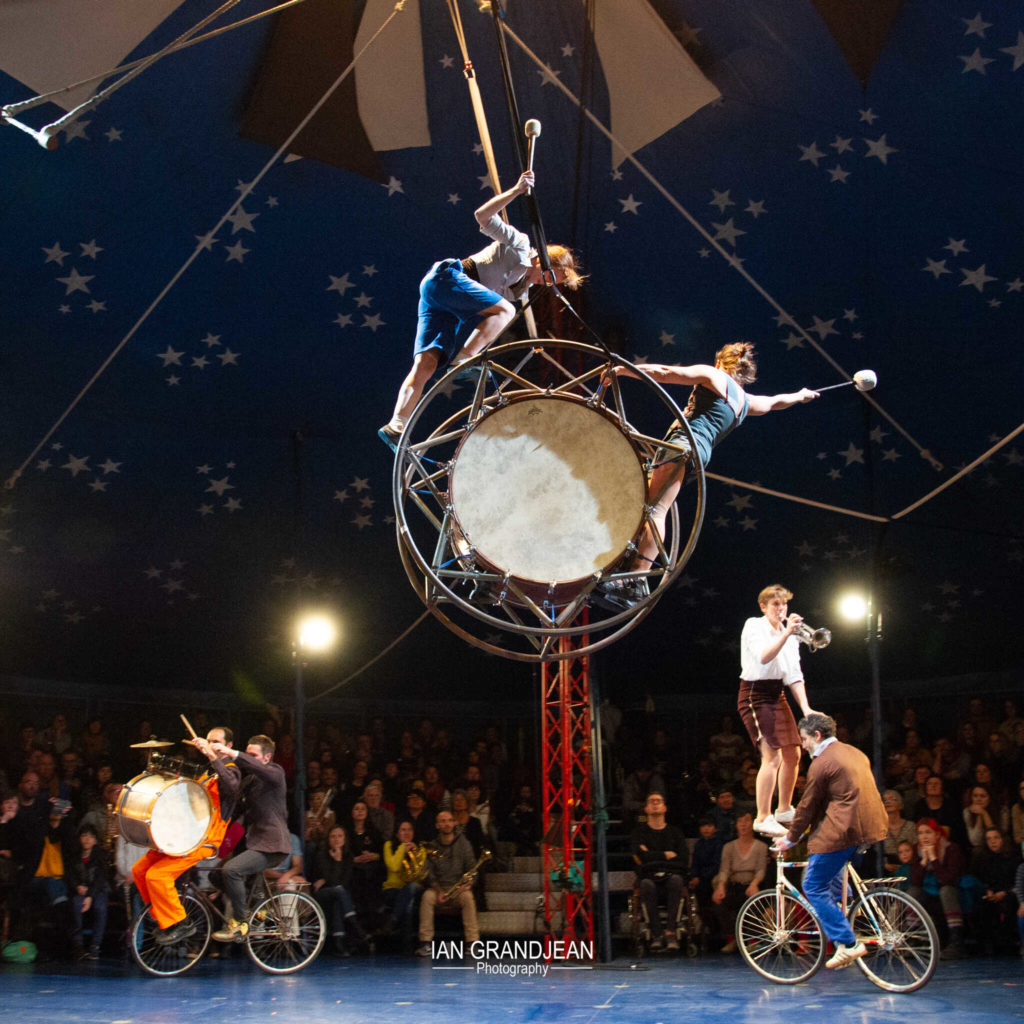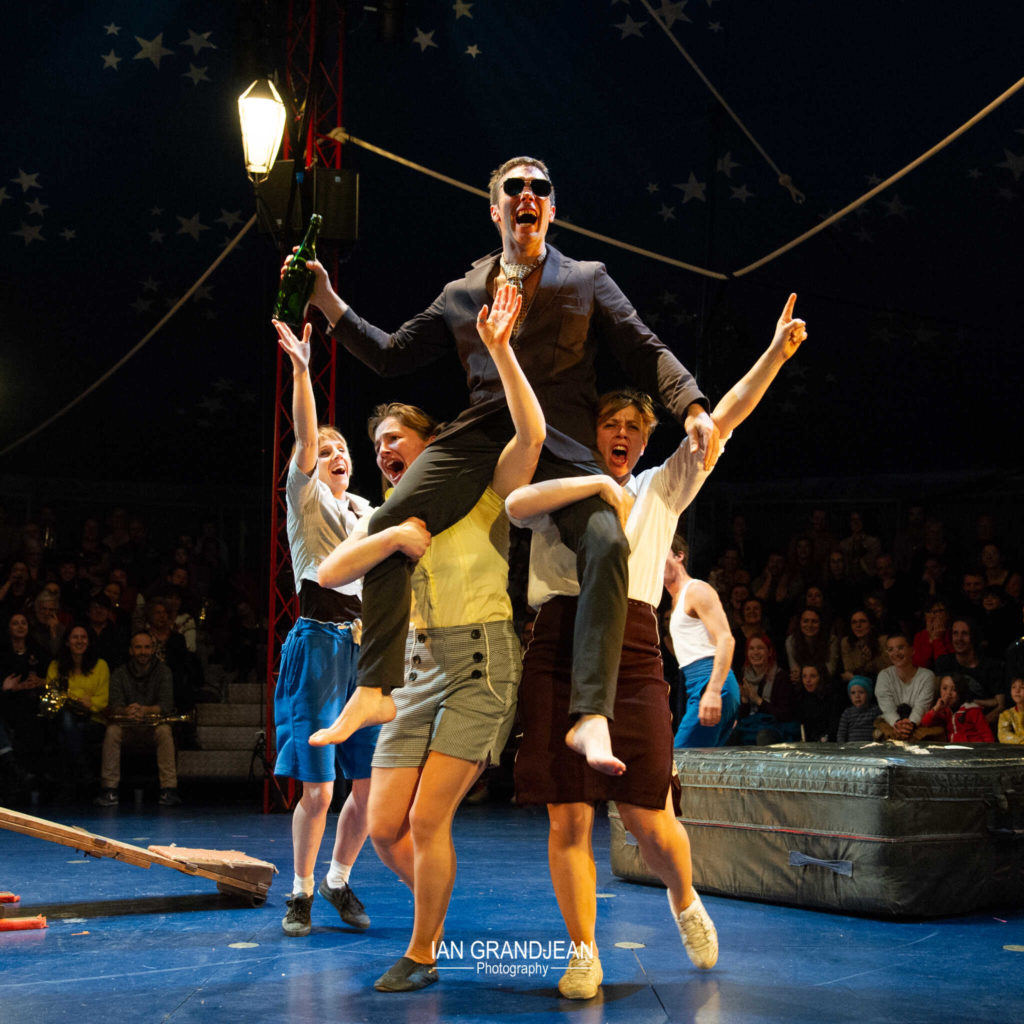 Very annoying people – they really are multi-talented. They all play musical instruments, and not only one – most of them play two or three! If that weren't enough, they play whilst zooming around on bikes, often backwards… I have enough difficulty riding a bike forwards, holding on for dear life with both hands!
One particularity with Tsuïca is their insistance on audience participation – for this show, the audience are given the chance to try to play brass instruments – it doesn't matter if they don't actually know how to play them – the first 10 minutes of the show are diedicated to showing them how! In addition, there's an « apéro » (drinks and crisps etc.) available to everyone as they arrive in the tent. A real class act.
The prelim album has been sent, so now I'm waiting for them to choose the images that will be used as posters etc. for the new production.