Well of course this rather largely dépends on what we're talking about…and as this is essentially a 'photo' blog, and I'm talking about the relative size of camera bodies, then YES, it is.
Going back to cameras bodies designed for rolls of 35mm film, the Leica was about the smallest you could practically build, given that after you build a camera body, you then have to use it, so holding the damn thing is pretty important. The idea of having the film cannister + shutter + film bobin alligned horizontally just seemed to make perfect sense – and continues to this day, although without the physical constraints of a 'film' we could certainly design the external shape in a multitude of ways.
Design ergonomics change with each manufacturer, thankfully, and over the years I have become used to the ergonomics of the Nikon design, be it the film cameras (F, F2 etc.) or the more recent digital (DSLR) breed. I personally don't find Canon, for example, to be as 'easy' to hold but then that's probably also due to the fact that I'm not used to doing this – I feel sure a few days with a Canon DSLR and I'd be able to do everything I currently do with any of my Nikon camera bodies.
The overall size is however changing, and with the advent of the new 'Hybrid' mirror-less cameras, the designers are now able to trim off a few superfluous millimeters here and there, but sadly the ergonomics are already starting to suffer. A camera has to be comfortable to use, otherwise I won't be able to use it for a long period, for example, a festival where I'm holding a camera for upwards of 6 hours at a stretch.
My new Nikon Z 6 is great – it really is – but…I have to admit that with my largish hands, it could do with it being a little longer (or deeper, depending on which way you see this) as the little finger on my right hand seems to 'fall off' – it hasn't got anything to grip onto.
I know that there are rumours of a supplementary battery pack, which will bolt on to the bottom of the body – this will be very useful to me, and not only from an ergonomical aspect. Canon have just announced a new full-frame hybrid camera body, the EOS RP, and one accessory for this model will be the EG-E1 grip – it is simply an aid to holding the camera – no extra batteries, memory card etc. (Although I would see that as an obvious addition…)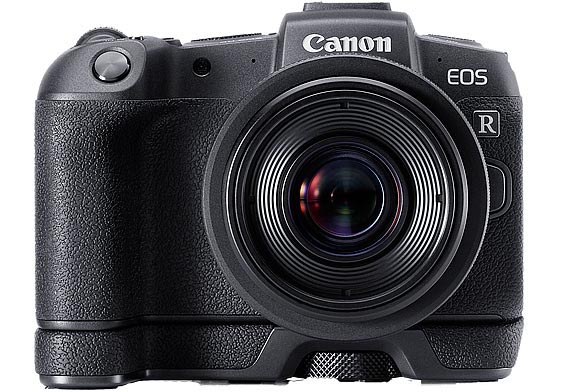 Are you listening Nikon?