Saturday and down to only two performances today.
First up was Sibliminati Corps with « Deixe-me » (Which I'm assured is Portuguese…I still don't know what it means, but judging from the spectacle it probably means something like « Leave me ») This was performed in the theatre here in Auch – a very nice little Italianate theatre hidden away in the town hall. The show was pretty lively and fun – and for once there was a fair amount of lighting…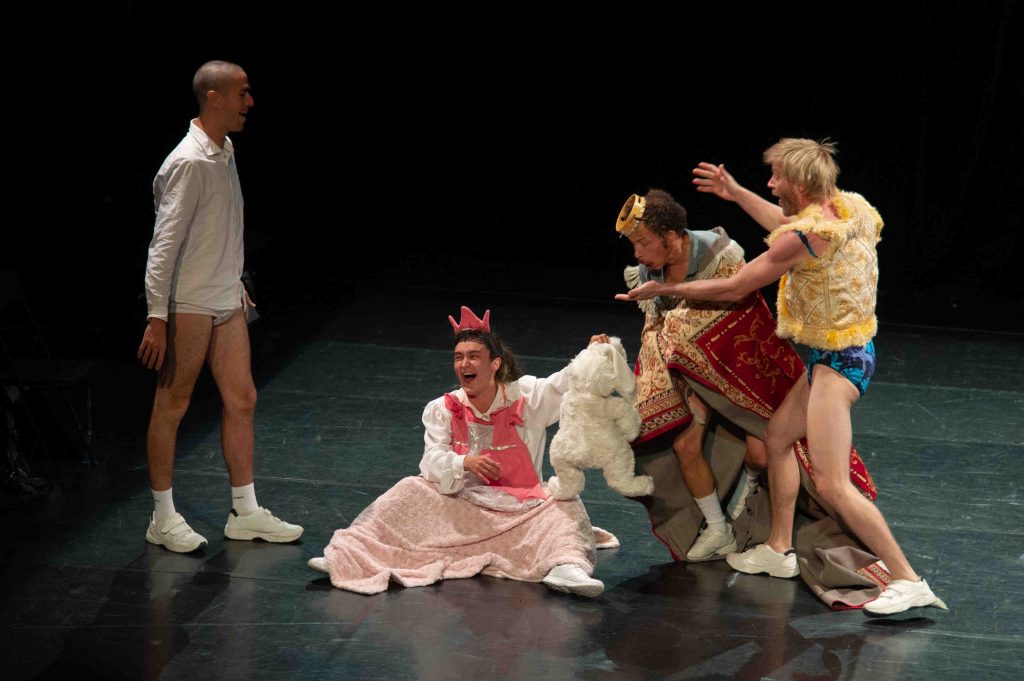 When this ended I had to dash over to CiRCa where Cie Libertivore were waiting to start their performance of « Phasmes » – this was written and directed by Fanny SORIANO and I was able to have a nice chat with her before the show. It's always useful to talk to someone intimately involved in the production – helps a great deal with choosing the best position to take photographs. The show only lasted 30 minutes, and was very sombre…still, I managed a few reasonable shots.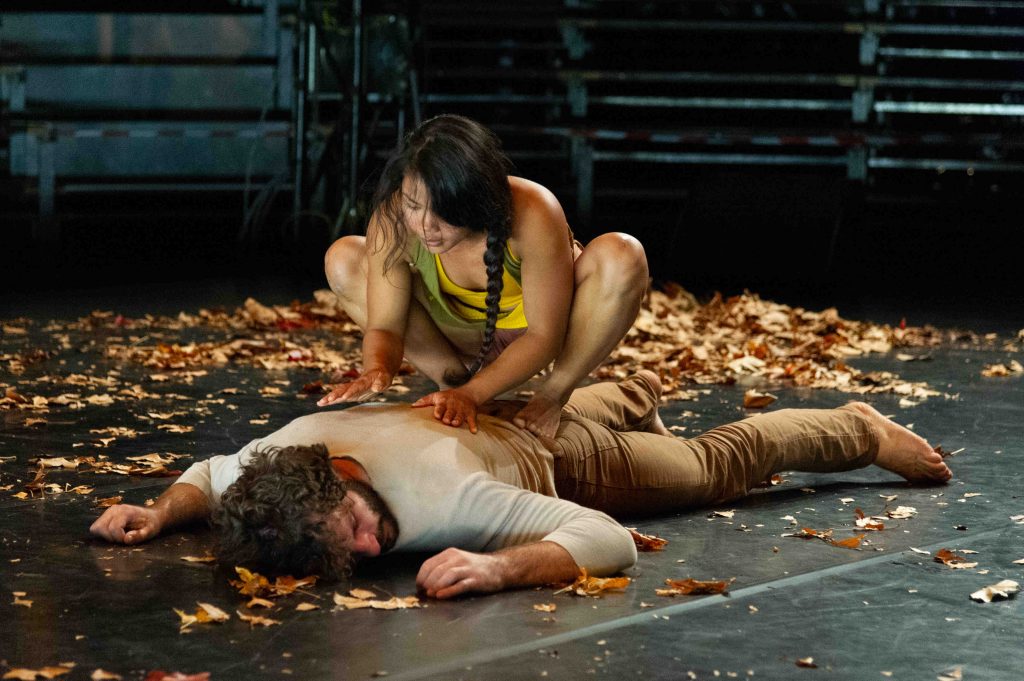 Only one more day left, and one more performance for me to see, before the festival closes it's doors until 2019…