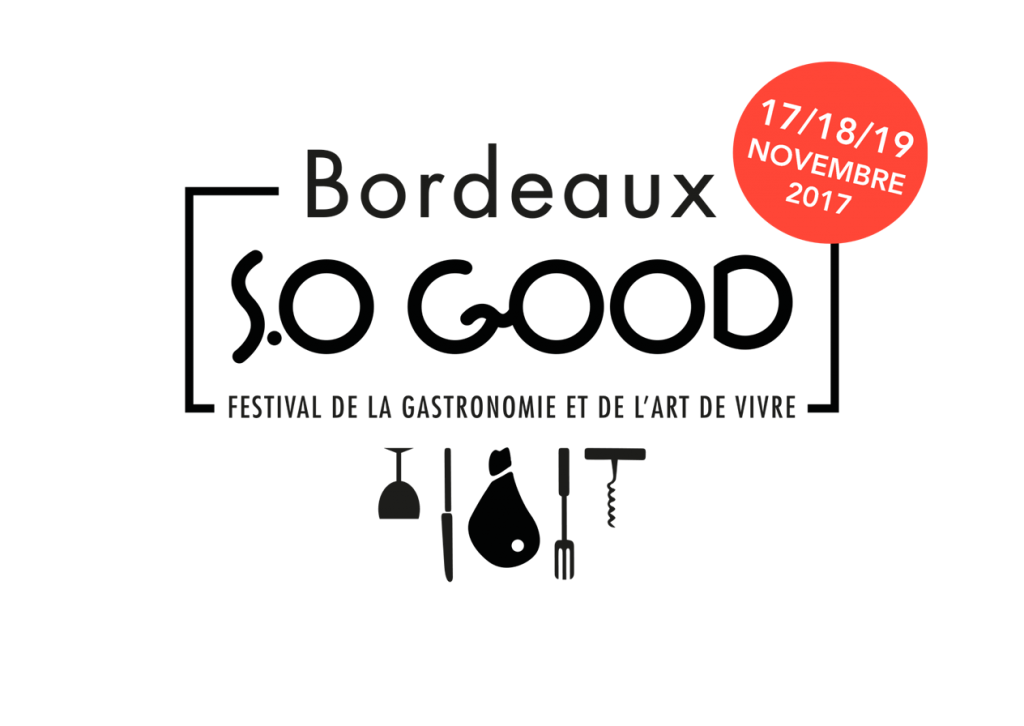 We went to Bordeaux to spend the day with my daughter – and ended up doing a workshop with a superb chef, and learning how to prepare foie gras!
It all started with our arrival in Bordeaux – « There might be something interesting to see 'au Quays' (the old docks) if you're interested » so we got on the tram and set out for Hangar 14 where the « Bordeaux S.O Good » food festival was underway – right up my street! There were stands everywhere and people encouraging you to taste (and buy) ham, foie gras, cheese, bread, wine – everything grown/produced in the South-West and as Bio as it comes!
We hunted around and found some decent ham, chorizo and cheese (oh, and a beer!) to start our day…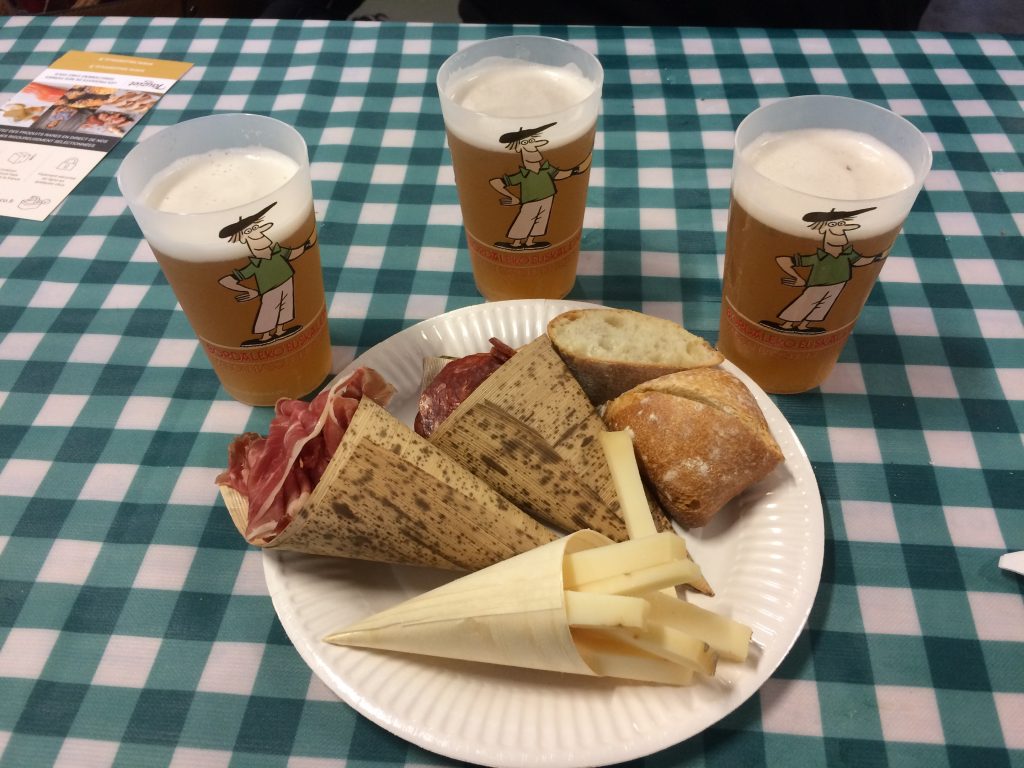 These we found from the stands on the ground floor – and when we had finished, Jemma suggested visiting the first floor….
When we arrived, it turned out she had booked us in for a workshop with Nicolas NGUYEN VAN HAI – an up and coming (soon to be Michelin starred?) chef who is chef at the Chapon Fin restaurant in central Bordeaux.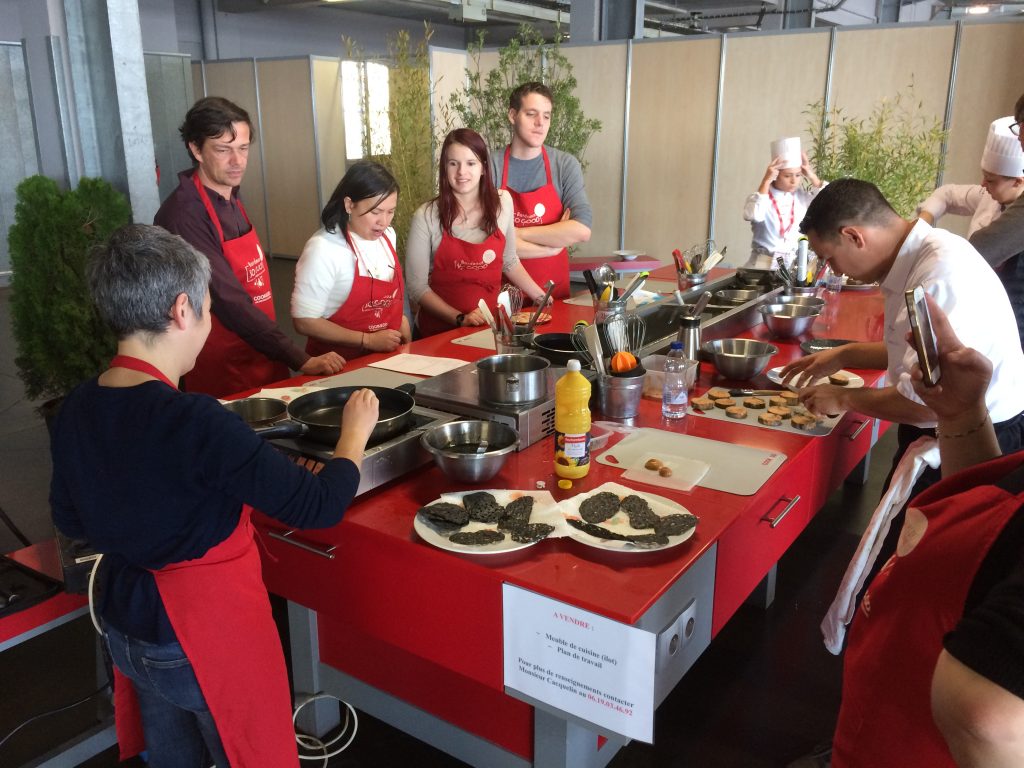 We spent an hour with him where he explained all we needed to know to prepare a foie gras with a delicious licorice sauce – there were 9 of us, and he had time to individually explain everything to each of us – a real pro.
Obviously, when we had prepared the food, he showed us how to dress the plates, and we all sat down with him and ate our creations!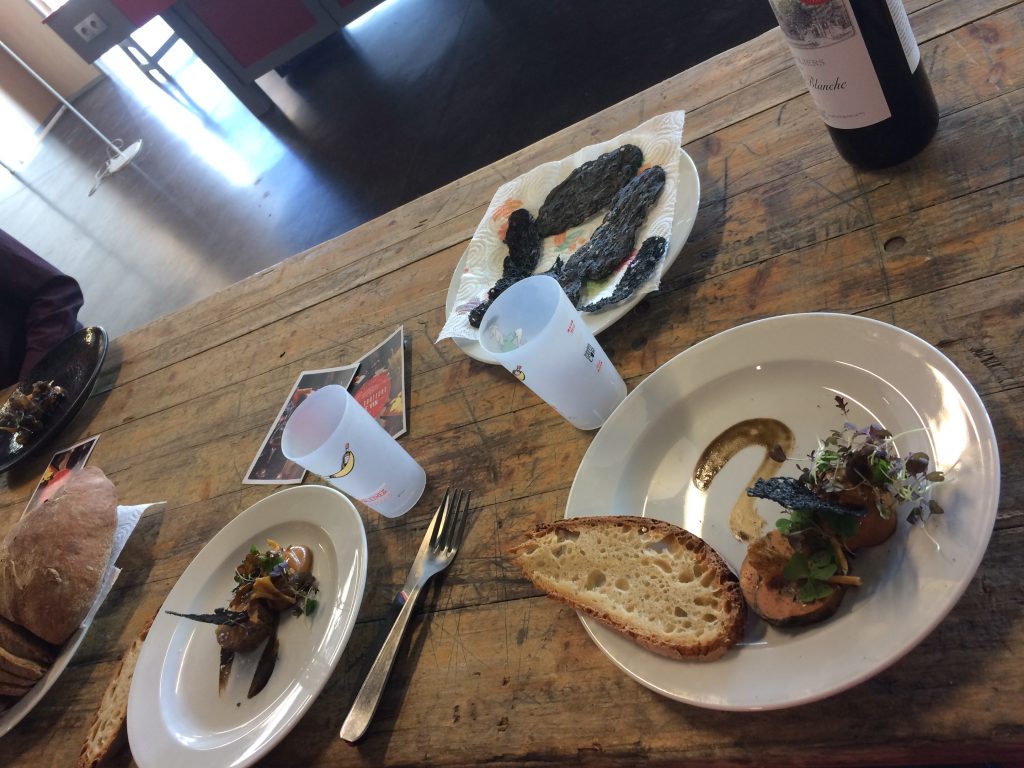 Well yes, ok, so my plate looks a little weird, but it tasted excellent!
Top marks Jemma!
We left and made our way to the Palais de la Bourse where (again, unknown to us) we were signed up for a wine tasting with a viticultrice (a lady!) who explained how red and white wines combine with food – this was a practical experience, and we tested both red and white wines, and four different chocolates! (Black, milk, white and caramel) Very interesting and I've finally learned something about wine!!
As we were leaving the Palais, we noticed a very good photo exhibit – all the images had been made with food!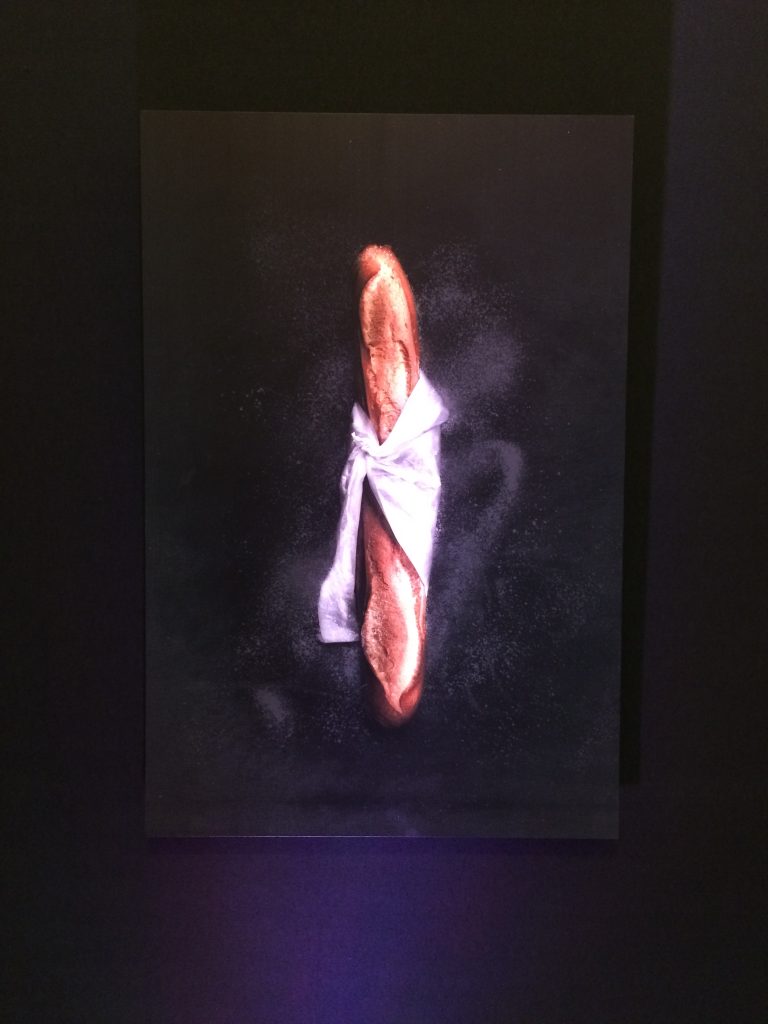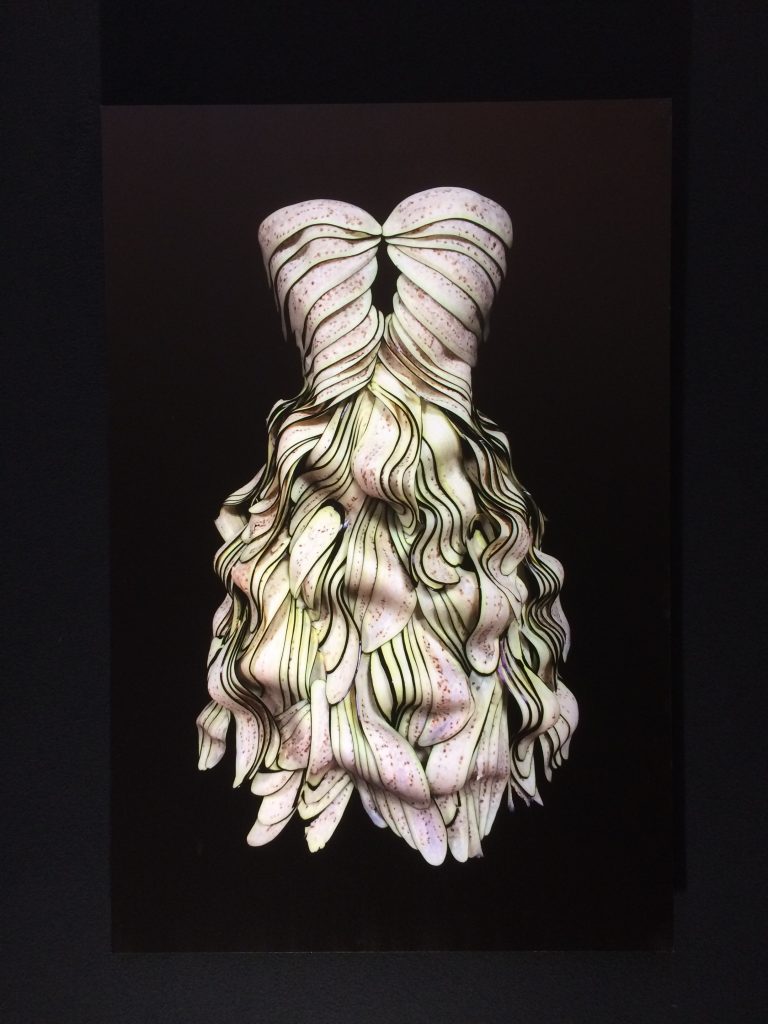 Great day – topped of with nice nosh at MADAME PANG – well worth a visit also (we'll be going back, I feel sure…)
What a wonderful way to spend a Saturday!